Welcome to Dobbs Ferry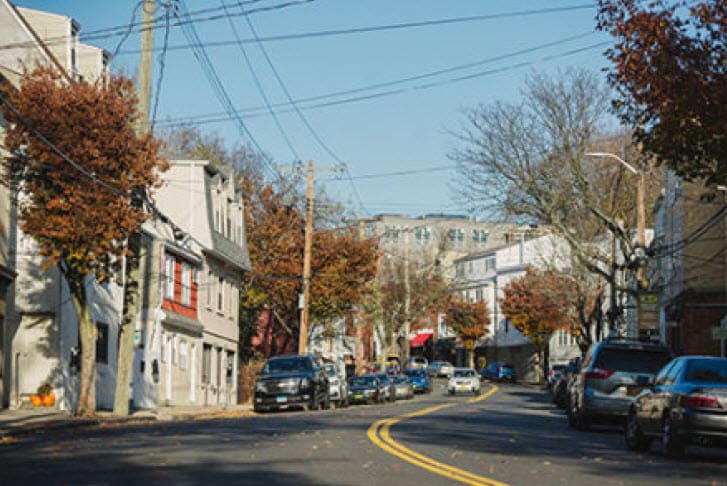 is a 3.17 square-mile village. Home to just over 11,000 people, this friendly community features parks, restaurants, and nightlife opportunities. Highly rated schools (which includes the International Baccalaureate Program) and outdoor recreation are among the highlights of this village, attracting families, singles and nature enthusiasts.
Spending time outdoors is a typical pastime in Dobbs Ferry. is the largest park in Dobbs Ferry, offering 76 acres of stunning open-air space fit for picnicking, biking, walking, and relaxation.
boasts a fishing pier, covered stage, playground, exercise equipment, picnic area, and washrooms. During the summer months it hosts outdoor musical concerts and events.
and also offer various activities for athletic locals. Memorial Park has a playground, wading pool, bocce ball court and basketball court. Gould Park has athletic fields, as well as a community swimming pool.
Dobbs Ferry is also home to the Ardsley Country Club, founded in the 1800s. Among its amenities are a golf course, pool and tennis courts.
Most dining and nightlife opportunities are found on Cedar Street and Main Street. restaurant sits next to the Dobbs Ferry Waterfront Park and provides scenic and expansive views of the Hudson River and Palisades.
is a local icon that has been in business for almost 70 years. They serve authentic Italian food, as well as a seemingly endless selection of pizza.
is consistently listed among the best sushi restaurants in Westchester and also features a robust menu of Japanese dishes.
One of Dobbs Ferry's most recent entries is , which offers a specialty coffee and craft beer bar (tea too!)
You will always find a crowd at , where people gather for a relaxing drink, lunch or dinner, or to enjoy whatever game is airing at the moment. When the weather's nice, you can enjoy their outside beer garden.
And don't forget dessert. Check out for frozen yogurt, or Frankie's Homemade Ice Cream located within (another good place to stop in for a slice).
All of this and more can be found in Dobbs Ferry, so you're sure to live a leisurely lifestyle filled with good eats and outdoor recreation.