Westchester County has much to offer residents. Located in the Hudson Valley area, just to the north of New York City, this area has beautiful green spaces, including locations like Bear Mountain State Park, and is just a short drive to all of the big city amenities. Another thing it has is a highly-competitive real estate market.
Westchester County
real estate is a highly-desirable place to live. If you plan to buy a home here, you need to be ready to invest wisely and quickly when property becomes available.
What can you expect as the spring market begins to take off? Take a closer look at the area's many opportunities.
A Continuation of 2021?
Throughout 2021, the Westchester County real estate market struggled as the number of single-family homes listed for sale dwindled and could not keep up with the demand from would-be buyers. Some have called it a
blistering market
because of just how limited options were.
During the fourth quarter of 2021, just 700 single-family homes were listed on the market. That is about 45 percent lower than the same timeframe in 2020. According to some investors, looking at figures, the sales and demand for homes in the area have led to the area's fastest-growing real estate market in the last four decades.
Deep pockets have long been a factor when buying the homes for sale in Westchester County, but that's even more so the case now. It's estimated that 1 in 3 properties listed in the area closed at above asking price. That is what creates bidding wars, something that has become popular in the area for home buyers.
It's not uncommon to see homes listed for sale and under contract within just a matter of days. More so, that single property could easily have 100 interested buyers in a community like Mamaroneck. The demand is simply there, and it has been a long fall and winter season as buyers patiently wait for opportunities and for sale signs to go up.
A look at the New York City suburbs
Westchester County is a premier suburb of New York City, offering luxury living and amenities that are perfect for families and commuters. As of the middle of January, there were only enough properties listed for sale in the area to meet 1.3 months of single-family home demand. In short, this figure shows just how long it would take for the entire inventory to sell, and 1.3 months is the lowest ever recorded number since the tracking began in 1994.

Single-family homes grew 11 percent from January 2021 to January 2022. What's most worrisome about this fact is that it is nearly 30 percent down from the record reached in the previous quarter, mostly due to the seasonal change. A look at prices shows the demand in the area, too. The median sale price of a home in the county was $725,000.

A single-family home in Larchmont with four bedrooms could sell for around $880,000 in the area. However, it's likely that the home will have dozens of showings with as many as 100 people at the open house. It is likely to only take a matter of days to sell, too.
Is now the time to sell in Westchester County?
There are plenty of reasons to be closely watching the real estate market in Westchester County if you are considering putting your home on the market. There is simply no doubt that quality homes will sell quickly and generally at top value, especially heading into the spring months when home buying season really gets into full swing. At that point, many homebuyers will be looking for properties to move to by summer.

If you plan to list your home for sale in the area in 2022, the spring months and early summer may be the ideal time to do so. Here are a few things to keep in mind as you take that into consideration:
It's critical to prepare your home for sale. While home prices are up, as is demand, consumers are still looking for a home that's in good condition with modern upgrades. You'll get more for your investment if you do a bit of work now.



It's not just the highest-priced homes or the most affluent communities seeing demand. If you're in a smaller town in the county, or your home isn't the largest, there's still demand. Moderately priced homes have grown in value considerably in the last few years as well.



Work closely with a real estate agent who can help you to present your home for the most attention. Just listing on your own may not yield the right amount of attention or the bidding war that could increase the value significantly.
Listing
Westchester County homes for sale
takes a bit of finesse to ensure you get the best possible outcome. You don't want to be one of the properties that misses out on getting the highest bid for lack of proper marketing.
Also, if you plan to list your home for sale and then buy, that may prove challenging, too. It is likely to take much longer to find a home to buy than it will be to sell your existing property, in most cases.
Is now the time to buy a home in Westchester County?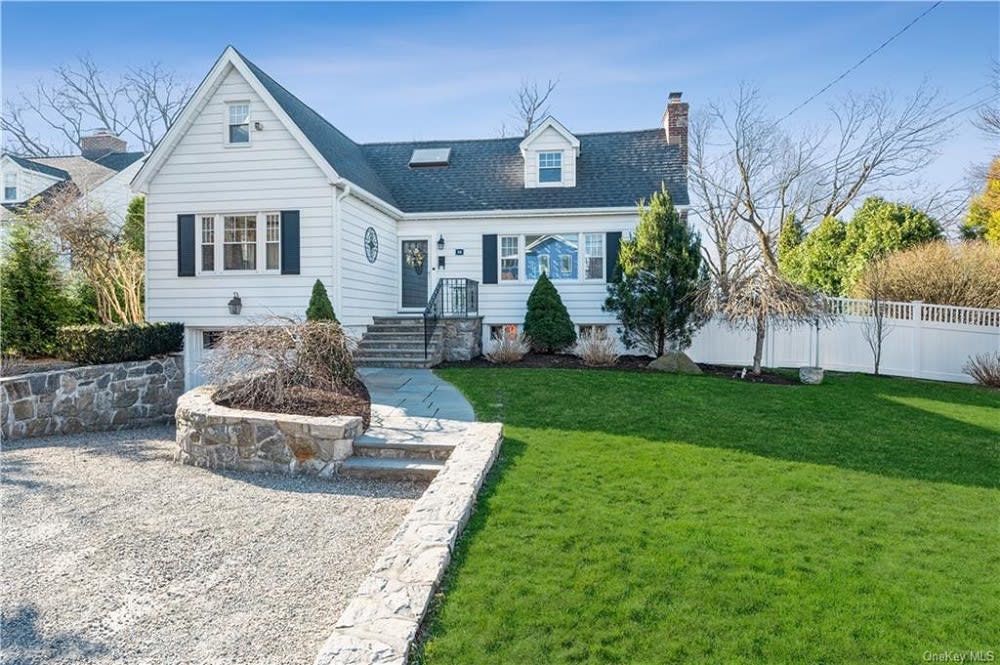 Buying a home in this community is a bit more challenging because inventory remains low. Is that likely to change in the spring months? Perhaps.
The spring months typically bring a wide range of listings to the market as consumers move on to new investments. Spring is likely to bring slightly more sellers to the market, but there are also likely to be more interested buyers. If you're in this market, there are a few things to keep in mind:
Work with a real estate agent in Westchester County. There is simply no more effective way to learn about properties hitting the MLS long before they are listed online for sale. You'll want the expertise and support of an agent as you enter this market, too.



Be ready to buy. By that, you'll need to have financing lined up and ready to go if you plan to move this year. It's not uncommon for property sellers to reject—not just counter—offers here as a result of the demand. A well-qualified offer with a solid down payment and ready-to-go financing is critical.



Be ready to decide, too. With homes selling in just days, homebuyers need to be ready to decide if a home is right for them quickly. That's not always easy to do, but it may define the success you have when it comes to buying here.
Where is the market strongest in Westchester County?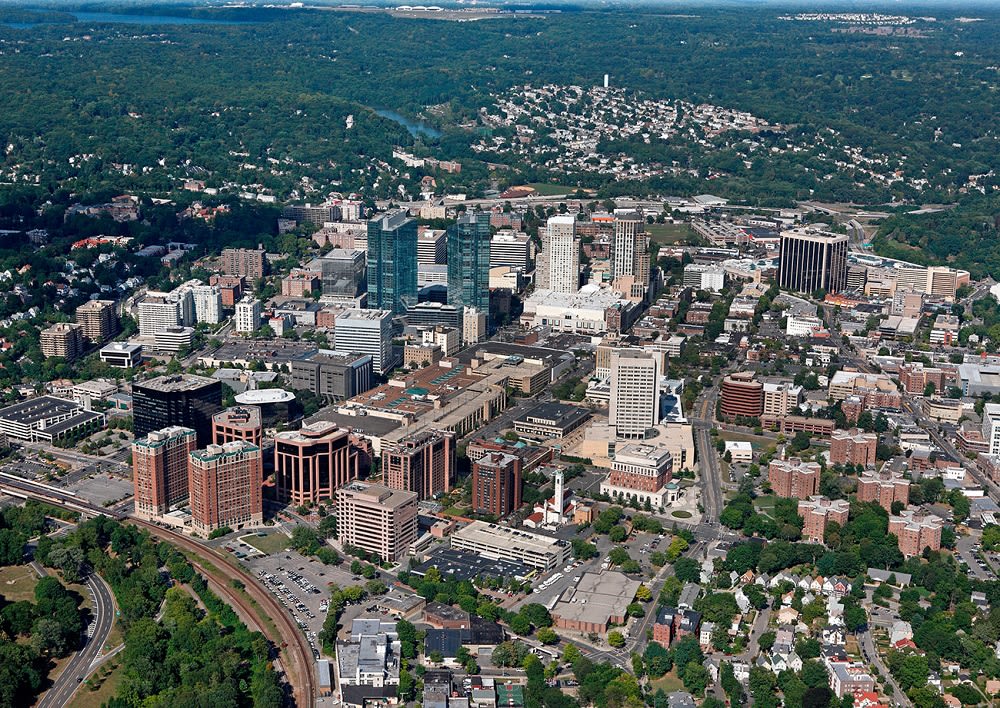 The entire county has ample demand, but some of the most affluent communities are seeing the most interest. That includes areas such as:
Larchmont

Scarsdale

Rye

Bronxville
These are the areas where consumers are flocking, thanks in part to the pandemic's end. Though these communities are known for having some of the highest-valued and luxurious homes, the demand for moderately-priced homes in the area is the most significant. By all accounts, these are still high-value homes.
What factors will keep demand in the area high?
Why is demand high? It may seem like the
growth of New York City
and the impossible-to-reach values of those homes have created a scenario in which home buyers are now moving outward to find places to live. That's true for several reasons.
First, there's less pressure to commute into the city with more people working from home even with the big firms in the city. For that reason, they have more ability to work in the surrounding area where they can enjoy more property for the price they pay.
There's also a hot market in other areas of the country—including in Florida and the rest of the Sun Belt. More people in New York, including empty-nesters who traditionally make their move south, are staying closer to home.
The market may tap out in terms of home value increases. It's likely that much of the area will see home values around $1 million, and home prices will continue to grow as long as demand in the area remains high.
Working with a trusted agent makes the difference
As complicated as it may be, finding the best homes for sale in Westchester County is possible with the help of an experienced, local real estate agent. The Riolo Team is happy to help you. We offer a wide range of services to help you list your home for sale to get top dollar for it. We're happy to support you as you look for Westchester County luxury homes for sale as well.
Contact us now
to learn more about the market.