Imagine taking an empty house, condo, or townhome and, in a matter of hours, coming up with photographs showing a warm, inviting interior with beautiful furniture, décor, and paint that entices buyers into submitting a full-price offer.

No, it's not fantasy. It's called virtual staging, and it's one of the latest ways real estate agents are using digitally enhanced photographs to sell properties more efficiently.

While virtual staging has been around for several years, it took off at the height of the pandemic when it became obvious how practical it was. COVID-19 social distancing protocols and lockdowns made it difficult, if not impossible, to hold showings and open houses. Virtual staging solved that problem.

In fact, it wasn't unusual if someone bought a home without actually laying their eyes on it, other than viewing virtually staged photos and perhaps videos posted on real estate websites.

As you prepare your Hastings-on-Hudson real estate for sale, ask your agent whether virtual staging will help sell it quicker and with less hassle. The answer probably will be a resounding "yes."

Earlier this year, the National Association of Realtors (NAR) issued extensive updates to its guidelines on how agents should conduct open houses and showings. Granted, that was just when vaccinations were ramping up, but the NAR strongly urged agents and clients to rely on technology, including virtual staging.

Because so many home searches begin online these days, virtual home staging advances the concept of regular staging. In real staging, a professional comes into a home and rearranges furniture and décor to open up the floor plan and give a defined look to each room. When a home is vacant, a professional home stager will bring in rental furniture and décor and arrange it to help buyers to visualize how it could look if they submit the top offer.

Virtual staging of Hastings-on-Hudson houses for sale eliminates all that physical work and helps make the home-selling process safer by eliminating exposure to other people. Professionally produced photos can make your property look like a model home or something out of a magazine.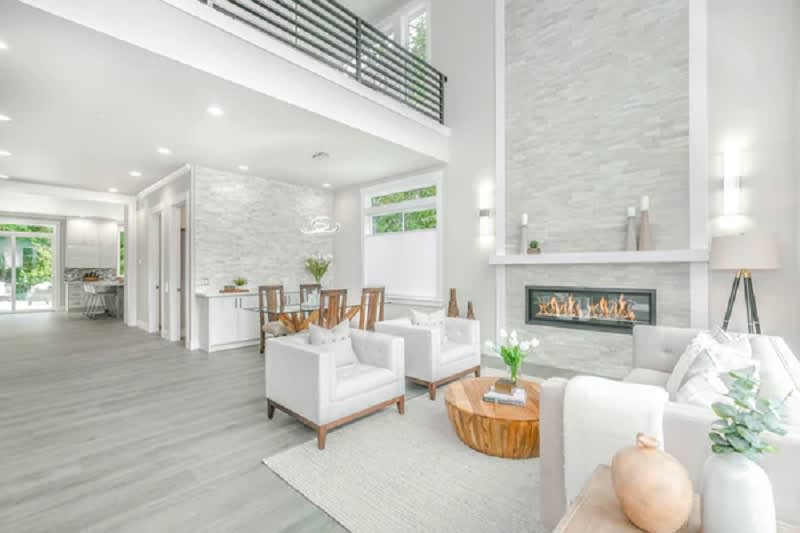 Numbers Back It Up
In its 2021 Profile of Home Staging, the NAR said that 82% of buyers' agents reported that staging helped people visualize residences as their future homes.

More than seven in 10 agents told NAR that virtual tours, photos, and videos have become more important since the onset of the coronavirus pandemic. Breaking down the numbers further, 83% of agents said viewing photos was more important since COVID-19 began, 74% said videos were more important, and 73% said virtual tours had become more important.

"At the start of the pandemic, in-person open house tours either diminished or were halted altogether, so buyers had to rely on photos and virtual tours in search of their dream home," said Jessica Lautz, NAR's vice president of demographics and behavioral insights. "These features become even more important as housing inventory is limited and buyers need to plan their in-person tours strategically."

The really good news from the report is that 23% of buyers' agents responded that staging homes raised the offer amount between 1% and 5% compared to homes that weren't staged. Nearly the same number of sellers' agents reported the same price increase for their staged homes. These statistics show that staging is a vital piece of the puzzle when it comes to selling Hastings-on-Hudson real estate.
How Virtual Staging Works
The process starts when your agent hires a professional photographer to shoot high-resolution photos of the main rooms in your property that will be used in the online listing. Research shows that the most important rooms to virtually stage are the living room, master bedroom, and kitchen.

Using virtual staging software, the virtual stager uploads the best photos and adds the enhancements of furniture, rugs, artwork, and even paint colors on the walls. The seller's agent should advise the stager on which design style to use, as well as color schemes for the walls and any contrasting pieces that will help add sizzle to the sale.

Just as in traditional staging, virtual staging can neutralize the look of your interior in order to appeal to a broader range of buyers. It also will remove all personal touches in order to lessen distractions and allow buyers to visualize what it could look like if their family was living in the home.

Once the agent has the finished images, they are added to the online listing for Hastings-on-Hudson houses for sale.

Agents should disclose that the photos have been virtually enhanced. They should also post before and after photos of each staged room, particularly for vacant homes, to help give buyers a better sense of the floor plan and perspective on how they can use that space.
What Will You Pay For Virtual Staging?
Virtual staging is quite a bargain compared to virtual staging, which could cost you thousands of dollars, depending on how long your home is on the market.

For virtual staging of your Hastings-on-Hudson houses for sale, sellers are generally expected to pay between $75 and $100 for each staged photo. However, that cost will go up if the virtual stager has to perform more intricate tasks such as removing furniture from a photo of an occupied house or digitally enhancing a photo of a kitchen, which entails more extensive work. In that case, the cost can range from $100 to $300 per photo.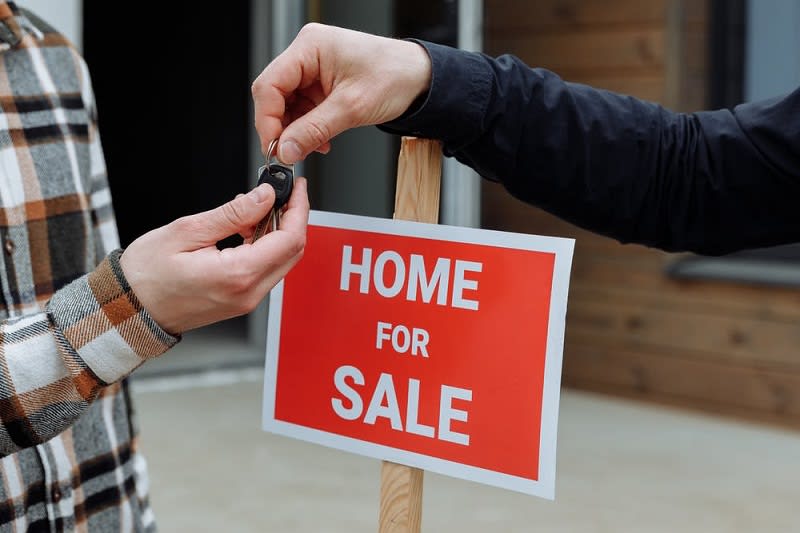 Virtual Staging Apps
There are even apps available for do-it-yourselfers to handle the virtual staging of their properties. Quicken Loans has a terrific list of virtual staging apps, which it estimates can help home sellers save 95% of the cost of traditional home staging. These apps allow homeowners to upload photos and then choose from thousands of interior design pieces to add to the photos before they are posted in an online real estate listing.

For the best results with your Hastings-on-Hudson house sale in 2021, contact an experienced Hastings-on-Hudson real estate agent like those on the Riolo Team for assistance.