If you're considering buying a new home within the next few months or even in the next few years, preparing your townhouse for its maximum return on investment is crucial. Before you put your home on the market, try a few of these tips to maximize your ROI.
Evaluate and research
Before tackling any sort of renovation project, whether it be simple kitchen upgrades or a huge project like installing a pool, evaluate your finances and do your research. Work with a trusted real estate agent to help determine the current value of your home and discuss possible upgrades to increase your home's return on investment, then look at the market.
When updating a townhouse, it's also important to look into any HOA rules before making any upgrades to the interior or exterior of the home. The property could have strict rules regarding renovations, so if your townhouse is part of an HOA, ask which projects you're allowed to tackle before you begin.
Study homes that are selling in your price point and look at photos — do they have upgraded appliances? A fresh coat of paint? A deck addition in the backyard? Note possible upgrades you can tackle before putting your home on the market and highlight the "musts" and the "maybes" before you get started. It's also important to make a note of any
repairs
your townhome needs before the home hits the market. If doors are creaky and windows stick, people
will
notice during showings and be skeptical of the current condition of your home. Take the time to evaluate and research the market and make necessary repairs before listing your townhouse.
Interior
Hardware and lighting
One of the easiest ways to upgrade your townhouse is to switch out your home's hardware with something sleek and contemporary. If your home has traditional knobs on the kitchen cabinets and in the bathrooms, consider a more luxurious, modern style instead. Kitchen and bathroom hardware is easy to switch out and inexpensive. Some current
trends
to try include matte black pulls, latches instead of knobs, and brass/gold fixtures.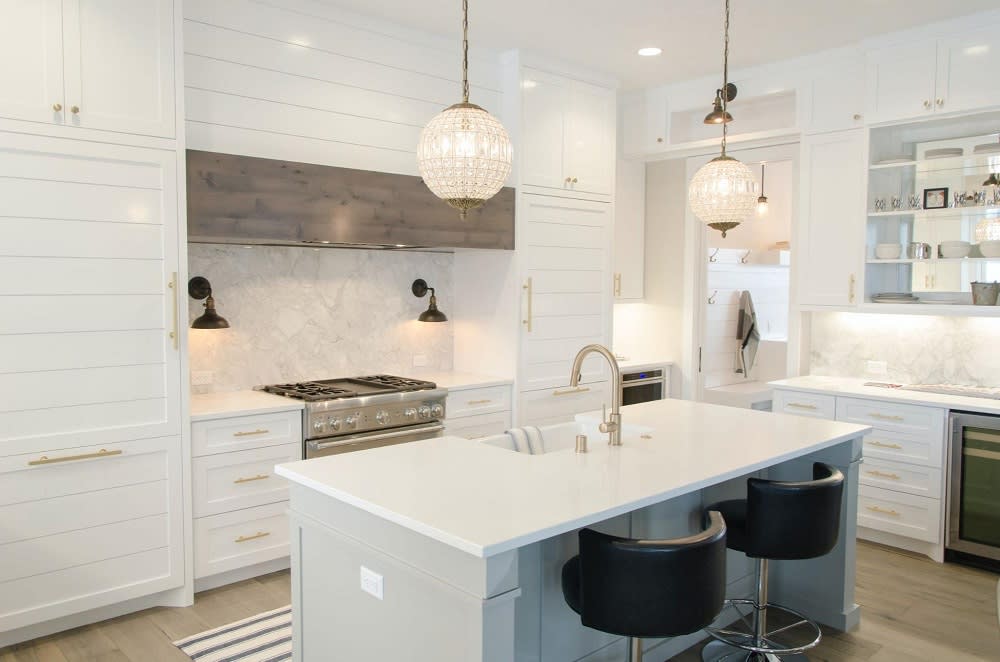 Another quick way to increase your home's value is to replace your
lighting
. Consider new fixtures on the outside and inside of your home and add recessed lighting to major rooms, like the kitchen and bathroom. Adding large luxury pieces to the main rooms of your home will create a finished look and draw more light to otherwise darker spaces. Brighter homes stage well in photographs and add a subtle note of luxury to any space.
Fresh paint and flooring
A fresh coat of paint goes a long way. First impressions count, and many potential buyers are looking for a pristine, "never-been-lived-in" feel. Painting each room of your home before you sell is a great way to increase your home's ROI, as it makes the entire house feel new and clean, drawing potential buyers. Choose a neutral color that's appealing and easy on the eyes.

Consider adding hardwood flooring in the major rooms to
increase your home's ROI
. Potential buyers are looking for the subtle luxury of gorgeous flooring, so if it's within your budget and timeframe, consider this upgrade before you list. Update the carpet in the bedrooms and evaluate the bathrooms — could you replace the vinyl flooring with new tile for a more luxurious, modern look?
Revitalize the kitchen and bathroom
If you have the time, the budget, and the go-ahead from your HOA, consider a kitchen or bathroom remodel. As the two most important rooms in a home, the kitchen and bathroom are excellent selling points. If they look decades old with few to no modern upgrades, potential buyers will move on to the next available property.

If your HOA will not allow major renovations, consider these tips for quick and easy upgrades without breaking the bank (or the rules):


Upgrade the backsplash. Adding a luxurious, high-end backsplash to your kitchen really connects the space and draws the eye to subtle details. Backsplash tile ranges in price and is relatively easy to install.
Update the appliances. Energy-efficient appliances are practically a necessity in today's world, and more buyers are looking for these upgrades. Swap out your old appliances with something that will save your future homeowners money and reduce their footprint. Consider upgrading your current refrigerator (which takes up about 7% of monthly utility bills) and replace it with a Smart Refrigerator — the new standard for keeping your produce cold while adding value and a "cool factor" at the same time.


Update the cabinets with a fresh coat of paint and modern hardware. Matte black pulls are trending, and gold/brass knobs are here to stay.


Upgrade your countertops. One of the "wow factors" of any home, countertops are an excellent talking point (and selling point). If you have the budget, consider installing a quartz or marble countertop in white for maximum luxury and appeal.
Add smart technology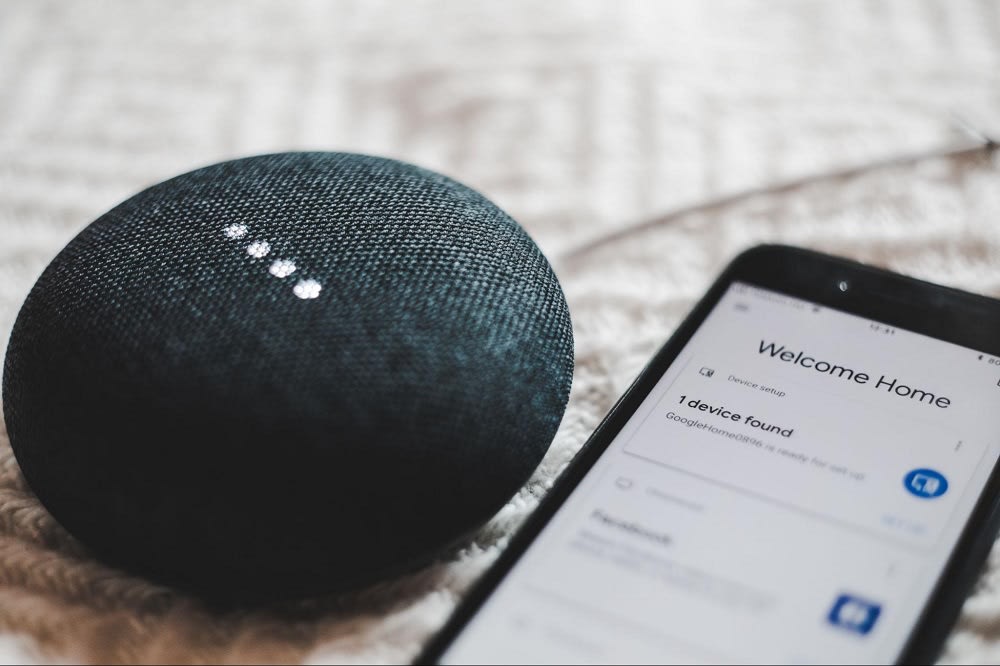 Besides new kitchen appliances, consider adding
smart home technology
to your entire home. Nest thermostats, home security systems, app-friendly washer and dryers, HVAC systems, and even microwaves can be synced to one app that controls the entire home directly through a cell phone.
Home automation
allows you to control lighting, HVAC, security, and even your laundry machines directly from your device — and you don't even need to be home to use it! An excellent way to boost your home's ROI, adding smart home technology prepares your home for the future and adds an exciting component to your home.
Finish the basement
Does your townhome include a finished or partially finished basement? Finished basements are a great way to maximize space and
increase
a home's value. Much like a master suite addition, finishing a basement will cost more and take time, so it's important to decide if this upgrade is right for your situation. If the other townhouses in your neighborhood don't have finished basements, consider taking the time to add the extra living space and increase your ROI.
Curb appeal
While you may not have a lot of green space to work with in a townhouse, the front of your home is a major selling point. The outside of your home draws in potential buyers, so don't be skimpy with these upgrades, as they can make an enormous difference in the overall value and appeal of your home. Of course, consult your HOA before beginning an exterior project, as they may have guidelines to follow.

If possible, try a few of these ideas:


Add stone siding to the exterior of your home for an updated look.


Switch out your windows with a new, energy-efficient brand.

Change your entryway and garage doors — it's an inexpensive way to make your home look brand-new and boost curb appeal.

Invest in quality landscaping before your home hits the market. Landscaping is one of the first things potential buyers notice about a home, and you want to make a good impression. Landscaped homes are a good indicator that a home has been taken care of and helps to maximize your home's ROI.

Is there enough space to add a small front porch, a patio or outdoor living space in the back of your townhouse? Adding livable outdoor space also increases your home's ROI and maximizes square footage, but make sure to evaluate your space and HOA laws before considering this option.
Keep in mind that you don't need to make all these upgrades in order to increase your home's return on investment. Choose the upgrades that are right for your personal situation — ones that will benefit your home in the long run — and make a careful plan of which tasks to tackle first. You'll be surprised when your home sells for an excellent price!
With years of experience in the real estate industry and a deep knowledge of
luxury
Westchester County real estate,
The Riolo Team
proudly offers a custom personal experience, no matter your situation. Whether you're a buyer, seller, or landlord, your objective is their objective.
Contact
the Westchester County Riolo Team today to find your next luxury property!