So you're ready to sell your condo… or at least, you think you are. Preparing your condo requires much more than simply putting a sign out front - at minimum, you're looking at a few days' worth of cleaning, organizing, and staging. Whether you're working with experts or are doing the prep work yourself, it's important to keep these details in mind when preparing your condo for sale.

Clean
You want your condo to sparkle down to the baseboards. Scrub it top to bottom, paying special attention to wooden floors, tiles, and carpets. Vacuum the carpet and drapes to eliminate sneaky dust bunnies. Dust any window coverings, and be sure to fill any holes left over from paintings. Buyers will be looking for any defects, so take care to buff out any scratches or scuffs – even the smallest touches will help prepare your home for staging.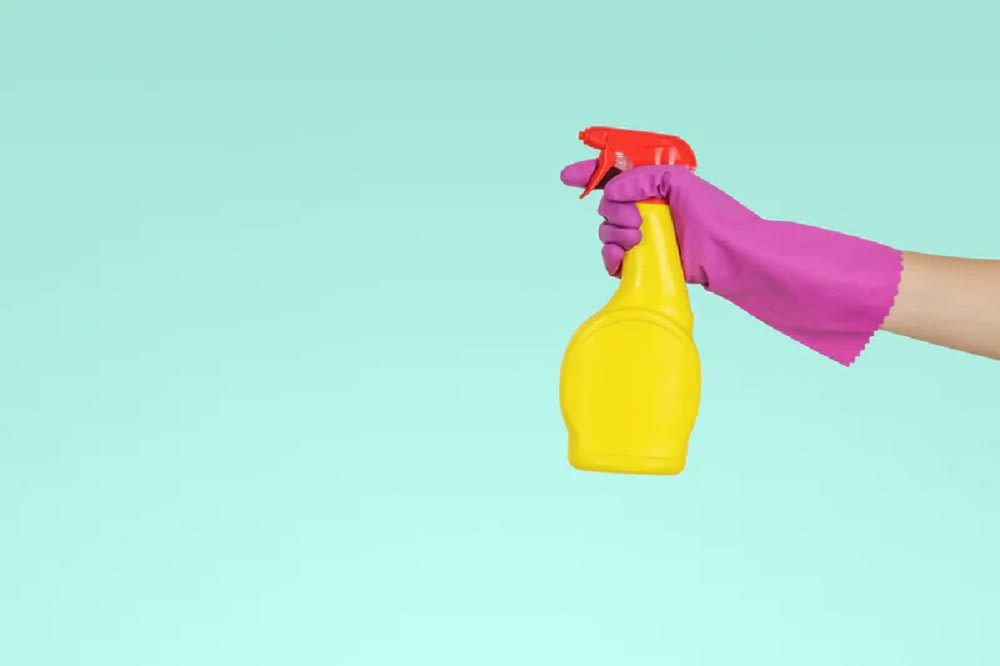 Organize
Your home's surfaces may be clean, but do you still have personal clutter? You'll want to streamline - store away any family photographs, refrigerator magnets, toys, excess clothing, paperwork, and other "filler" items. Consider sorting your belongings for storage, donation, or the landfill. Potential buyers prefer not to see a tenant's personal items, and a mindful downsizing of your possessions will give you a fresh start!
Stage
Once you've assessed your condo and decluttered, the next step is staging your home. Staging is increasingly important in today's market. Homebuyers want to walk into a home and feel comfortable; they want to imagine themselves living there. Help them say "yes" to your home by depersonalizing and re-arranging furniture to suit the space - no Peloton in the spare bedroom. Transition away from the decor that makes your home uniquely yours and focuses on what might appeal to a buyer.
Go Neutral
When staging, remember to keep it neutral. Your home should be a canvas, a blank slate that will appeal to many buyers. Don't lean too heavily into a particular design style. Focus on neutral colors — beiges, creams, and whites — and use the occasional pop of color to dress up your spaces. Repainting your walls is an easy way to boost your home's appeal, as you'll mask scuffs and freshly painted walls can make an entire room look bigger and brighter! You may also have to touch up your molding to match, but these investments will soon recoup themselves and more.
Invest in Bathrooms and Kitchen
Your bathrooms and kitchen are the rooms that take the most wear-and-tear, which means you should invest in keeping them up. Buyers of luxury condos are looking for an almost spa-like bathroom experience - soaking tubs and smart toilets are all the rage, as is ample cabinet space. If your bathrooms lack these amenities, then adding them is worth the effort. If your bathroom already has great storage, then be sure to highlight its natural assets! Clear the shelves and cabinets of anything personal, and let them speak for themselves.

Similarly, you want your kitchen to be as modern as possible. Smart refrigerators, eco-friendly washers and dryers, and dark cabinetry are all very chic right now. (Also, dark cabinetry is fashionable without straying too far from neutral.) All appliances should be stainless steel, and countertops a durable-yet-luxe material like quartz or marble. Be sure to store away any unnecessary appliances, so your kitchen's counter space can really shine.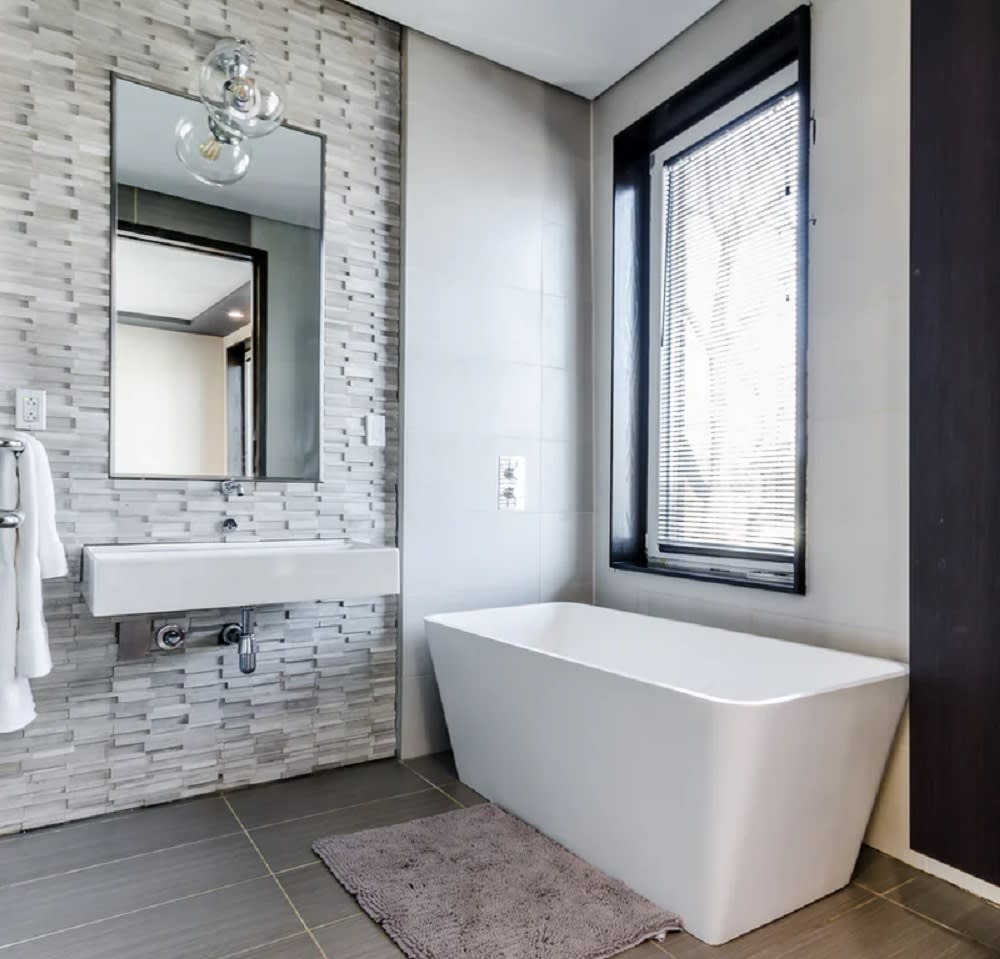 Let in the Light
Natural light and fresh air work wonders for a home — let in as much of it as you can! Open the shades and crack open the windows, if the weather allows. A sunlit space will make your home feel inviting.
Final Details
A well-staged home isn't overly arranged but does show effort and intentional design. Add some finishing touches that will really make a statement. Put bouquets of freshly cut flowers on your coffee tables or counters; light some candles; let in the fresh air. You want people to feel comfortable in your condo, and allow them to imagine that it could be their future home.
Boost Exterior Appeal
Regardless of if your condo is street-facing or not, you want its exterior to look inviting. Make sure your front door is free of chips or damage, and that the area around it is spotless. Depending on your building's policies, consider placing a seasonal potted plant outside of your front door, or a classy welcome mat. These small touches will draw buyers' eyes to your home and are realistic to execute within the confines of a condominium building.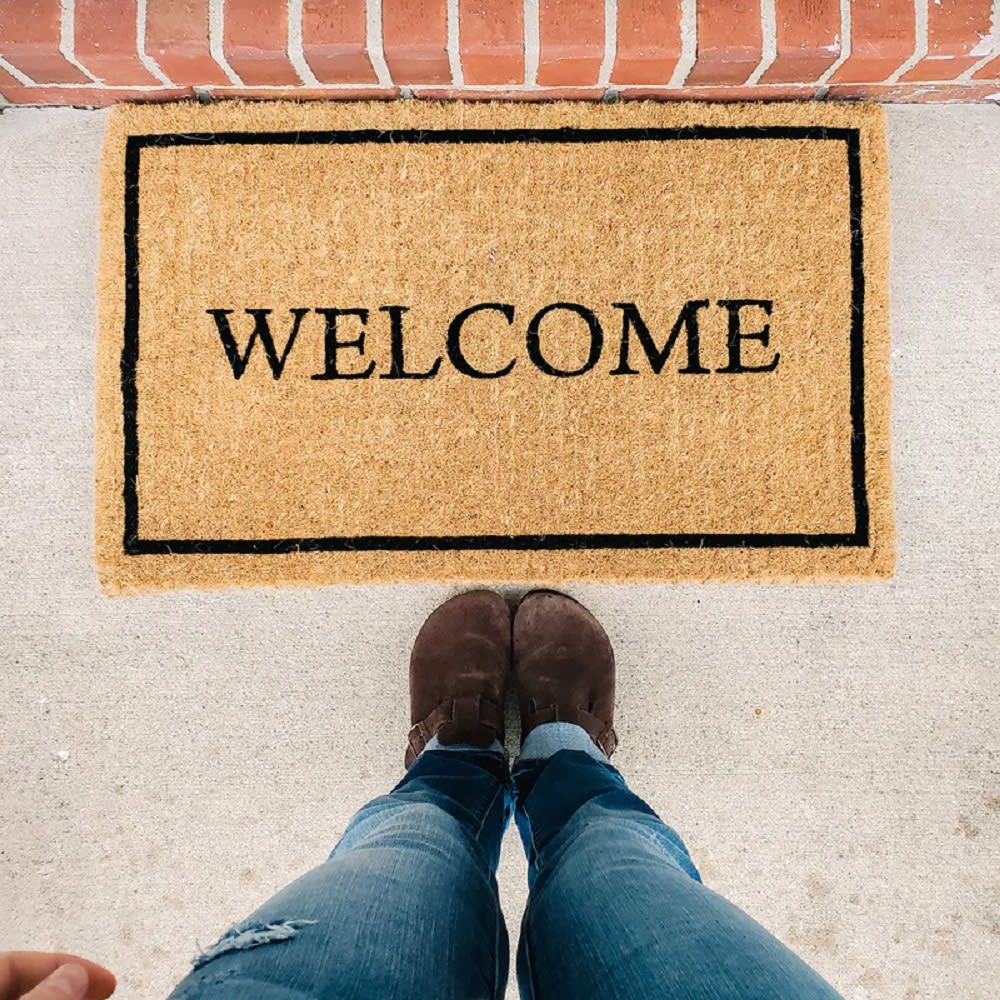 Emphasize Outdoor Spaces
If your condo has a patio, terrace, or even a backyard, you've got an asset worth aggressively highlighting. With so many people working remotely and spending more time at home in general, livable outdoor spaces have become must-haves. Invest in classic, sustainable outdoor furniture — wicker and iron are popular materials — or deep-clean the pieces you already have. Give it all a good powerwash and consider your green spaces - could you use some planters or tall grasses? Both are aesthetically pleasing, as well as great privacy screens.

If your terrace is small, don't fret! A simple table and chair combo works well, or consider a small outdoor garden. Plant some herbs in pots or planters, and let them breathe life into your cozy outdoor space.


Looking to sell your condo? Contact The Riolo Team for advice!