Are you looking to boost your home's return on investment, but don't know where to begin? Fear not – from big to small, expensive to free, there are tons of solutions for you to kick-start your home improvement journey. There are so many ways to update your Yonkers home before selling it, and you'll get a great return from all the hard work you put in.

Let's dig into the best things you can do to boost your home's appeal and get your highest return possible!


Paint in Neutral Tones
Affordable yet effective, painting your home in neutral tones is a surefire way to instantly boost your ROI. Blank walls allow potential buyers to easily visualize the space as theirs - where their furniture would go and where their pictures would hang. Giving buyers a fresh palette to allow their imagination to take hold gives your space an instant upgrade. Not only will neutral tones appeal to a wider set of buyers, so will your home's fresh look as you paint over scuffs and aging. Your potential buyers will be thankful for a clean, blank slate.


Touch Up Exterior
Refreshing your outdoors is another affordable upgrade. Simple changes such as paint and some elbow grease will make your home's exterior appeal to the most discerning home buyer. Whether you're looking to make a statement with a lush dark green, or want the safe bet of a cool, even tone, changing up your exterior is a great way to boost your home's ROI. Not only will your Yonkers home have a new character, but you'll also be able to paint over all the grime that's probably grown over the years. Touching up your home's exterior is the perfect refresh for your home and an easy way to improve your return on investment.
Improve Your Garage Door
Another way to get buyers interested in your Yonkers property is switching out your outdated garage door for a sleek new one. Maybe that means painting in a new color, to give your home some contrast and charm. Or, perhaps you want to get a new door that's more functional and easy on the eyes. Changing your garage door may be one of the biggest things you can do to improve your home's ROI, as it's one of the first things a potential buyer sees when looking at your home. As a leading part of your curb appeal, you want to make sure it's the best that it can be.
Landscaping
Another outdoor area in which you can improve appeal is landscaping. A great perk about landscaping is that you can spend a little or a lot, depending on your vision and goals. Whether you're on a budget — or have the cash for a full upgrade — there are many opportunities to improve your landscaping. For something quick and easy on the wallet, try self-improvements like cutting the grass, cleaning up debris, and pulling out pesky walkway weeds. If you want to put more money into improvements, consider planting or replanting flower beds, shrubs, and trees. Lush, plentiful vegetation is an instant draw, inviting buyers to feel as if they're in their own private oasis - hopefully, they'll want to stay!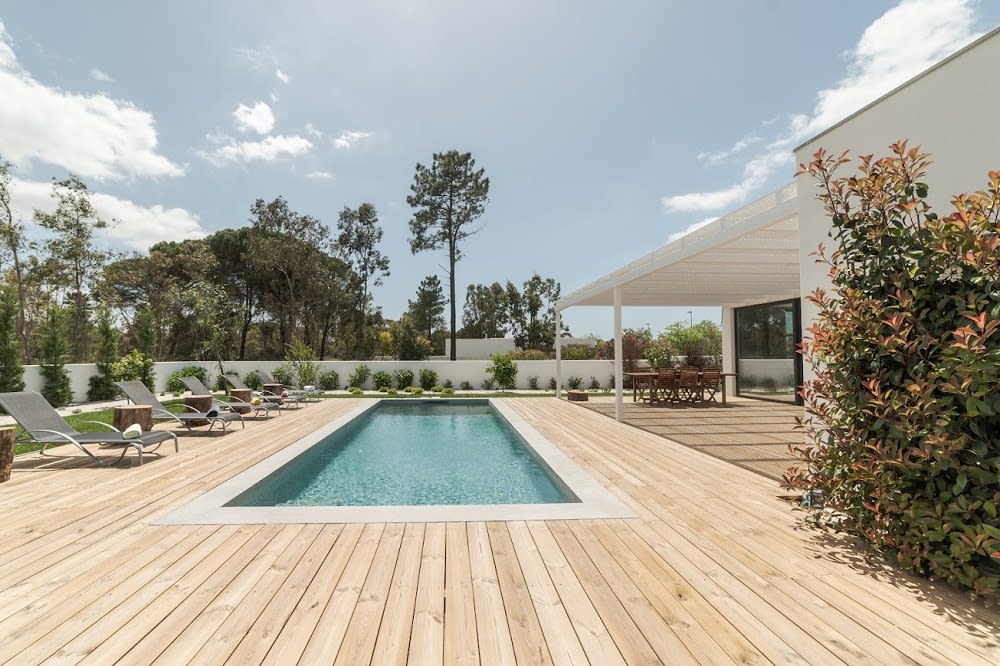 Outdoor Space Addition
Utilizing every space in your home will show potential buyers that they can do the same. If you have a wide-open backyard with no improvements, now's your chance to create an outdoor haven by adding a deck or an outdoor seating area. Outdoor spaces are especially appealing in summer when people want to enjoy the warmth and sit outside. A patio or deck also adds another area for rest and relaxation or can offer an amazing venue for entertaining. A great outdoor space is a hot commodity in most neighborhoods, so having one will give you an edge over the competition.
Finish Your Basement
For many homes, basement improvements are often pushed aside for busy schedules and other priorities. However, when you're ready to sell your home, it should become your top priority. An unfinished basement will significantly decrease your ROI, whereas a new, remodeled downstairs space can elevate a homeowner's quality of life. Putting in the money may seem unnecessary if you're leaving or are already doing other upgrades to your home, but a basement refresh will be well worth it. Since it'll be brand new, you won't have to worry about putting in furniture and decor to spruce up an unimproved space - It will stand out on its own.
Swap Out Fixtures
One easy tip to instantly increase your home's value is to replace your fixtures with universally appealing, modern styles. This simple change will set your Yonkers property apart, because let's be honest – fixtures can be expensive, and if buyers notice they've already been improved, your home may become their first pick. Besides, who wants a rickety ceiling fan that wobbles every time it's switched on? Or a leaky bathroom faucet? New fixtures are a guaranteed way to get an immediate return on your investment.
Open Floor Plan
Perhaps one of the most dramatic ways to boost your home's ROI is by creating an open floor plan. If you have a wall that's separating your kitchen and dining room, or your living room and kitchen, knocking out that piece of drywall could make your property more desirable. What's more - it doesn't cost as much as you might think. Unless it's a load-bearing wall or there are pipes inside, there's really no reason not to take it down. Many home buyers are looking for an open-concept home in today's market, so you can be assured that the payout will be substantial.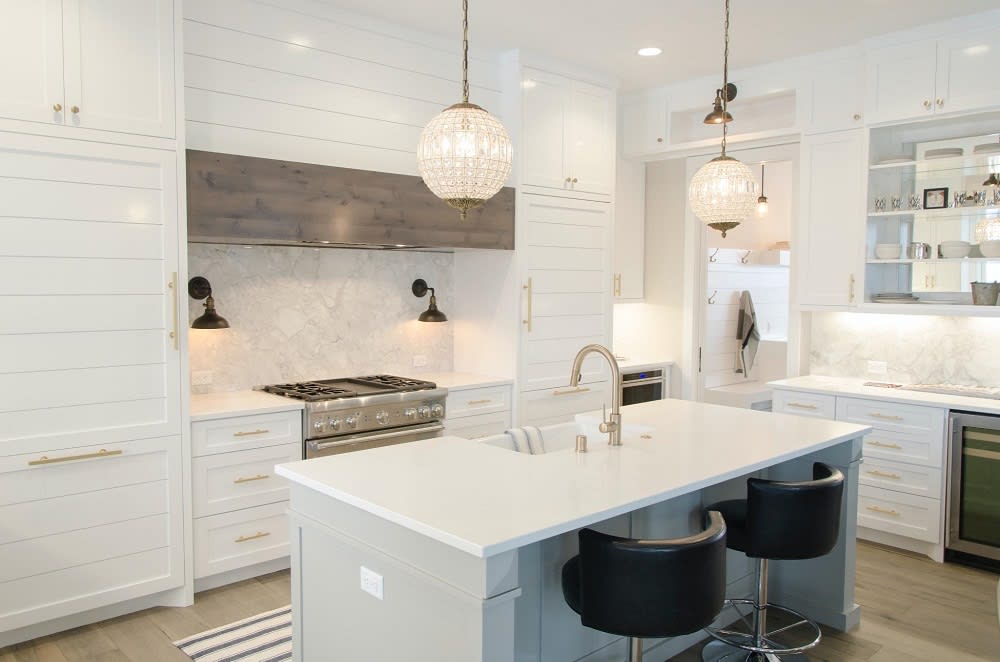 Kitchen Remodel
Kitchens are a standout feature in any home, and making sure they're up to market standards is critical when trying to sell - remodeling your kitchen will definitely put you above other Yonkers homes. When getting ready to remodel, look at current home trends - you can pick and choose what features to refurbish while leaving the rest of your kitchen untouched. Some homeowners shy away from the word "remodel," dreading the time, effort, and money associated with it. What isn't scary, though, is the money you'll recoup. Even minor changes, such as a new kitchen sink, swapped-out countertop, or cabinet refacing, can substantially change your home's ROI. Whatever the change, you'll be happy you did it when the final sale goes through.
Functional Fireplace
If you're one of the lucky few who owns a real, functional fireplace, you've hit the ROI jackpot. Having a working fireplace is a huge draw for homebuyers, as it adds another layer of charm and function to a home. If your fireplace is currently out of commission, it's probably worth the time and money to get it in working order - it might be the very thing that pushes your ROI above what you expected. A functional fireplace is an amenity you can put on your listing and is a big perk when buyers pick which Yonkers homes to view.
Energy-Efficient Appliances
Replacing appliances with energy-efficient ones is appealing to all, whether buyers are first-time homeowners or property aficionados. In today's social climate, everyone is looking for ways to combat energy waste without sacrificing performance – and there are so many quality appliances from great companies. You'll see your ROI soar with these improvements, as buyers will almost always pay more for clean, energy-efficient appliances that are already installed than settle for older models in need of replacing soon. If you want to go above and beyond, consider energy-efficient windows. They're another big-ticket item due to their money-saving capabilities and may be worth a second look.

Boosting your home's ROI may be stressful — or even a little scary — at first. However, between refreshing your paint or completely remodeling your kitchen, there are many ways to get a great return on your home. It's easy to find upgrades that are within your budget and work for you, so no matter what you decide, there's always an opportunity to increase your home's return.
Looking to buy or sell your Yonkers home? Contact the Riolo Team today. Their expert real estate agents will be happy to help you realize your real estate goals.