Located just north of New York City, Westchester County is one of the most appealing areas for families in the whole state. Close enough to the city without being too busy or hectic, Westchester is full of natural beauty, outdoor opportunities, and community events. Whether you live in Westchester County or are interested in visiting, you're sure to find ways to entertain the entire family. Here are our top nine.

Wolf Conservation Center 6217
If your family likes animals, then the Wolf Conservation Center is a must-see destination. Founded in 1999 as a not-for-profit educational center, the WCC is dedicated to protecting North America's wolf population — more specifically, the Mexican Gray wolf and the Red Wolf. While at the WCC, you'll get to observe the wolves in their habitats while WCC experts teach you about the wolves and their preservation needs. You could also attend any of the special events the WCC hosts, like wolf sketching, camping out with wolves, and wolf photography. A day out to the Wolf Conservation Center is a fully immersive experience!
Greenburgh Nature Center
Want another way to experience nature? Visit the Greenburgh Nature Center. This 33-acre property includes a barnyard, an organic garden, a native plant meadow, beehives, a butterfly arbor, and miles of beautiful trails. Wander around the property and engage with all of the species you come across! If you feel like being inside, check out the Indoor Live Animal Exhibits at the Information Center. Enjoy hands-on experiences with animals while you learn about their unique qualities. The Greenburgh Nature Center is an excellent place for children to learn about and appreciate nature.
Boundless Adventures
Active families love Boundless Adventures, an aerial adventure park with 11 fun, challenging courses. From rope courses to ziplines, there's a physical adventure for every skill level. You'll cross bridges, zip through the trees, and leap from several different platforms. You can even experience the park at night during one of their Glow in the Park events! Let the bright disco lights and fun music guide you as you make your way through the moon-lit obstacles.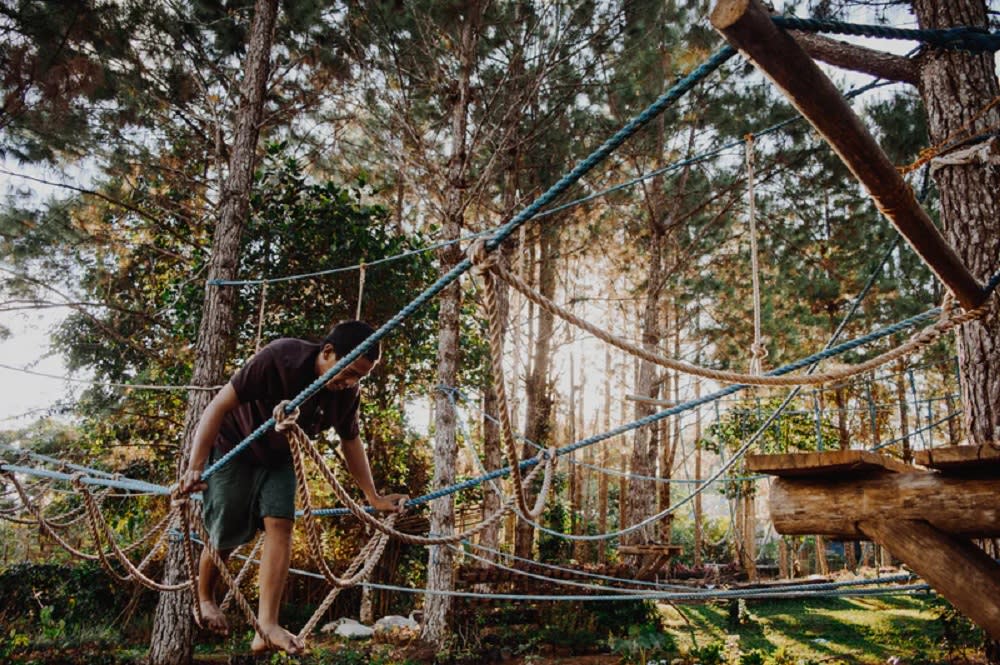 Muscoot Farm
Muscoot Farm is an educational farm where you can learn, observe, play, and shop! Located in a classic red barn, it's a former dairy farm that Westchester County now uses as an educational site. Across the farm's 777 acres, you'll find over 50 cows, horses, sheep, and other animals; historic buildings, like the milk house and carriage house; over six miles of hiking and wildlife; and plenty of educational programs! Learn how to shear a sheep and then make wool, or how to complete morning farm chores. There's also a weekly Sunday morning farmer's market, where you can fill your bags with fresh produce, dairy, and more. Muscoot Farm is an ideal weekend destination, as well as a great birthday party location!
Bear Mountain State Park
Located in the mountains above the Hudson River, Bear Mountain is an ideal place to fish, picnic, hike, bike, ski, and learn. If you hike the trails, you'll likely see a range of wild flora and fauna. A visit to the Trailside Museums and Zoo offers a self-guided walking tour, during which you and your family can see beautiful views, ancient rock formations, and native wildlife exhibits. Kids will enjoy seeing fish, reptiles, and amphibians at the Herpetology Museum, or can learn about local animals at the Nature Study Museum. Include a stop for lunch, and you'll have a full days' worth of outdoor experiences!
Playland Amusement Park
Playland is a place where kids feel at home - and where adults can be kids again. This all-inclusive park has a beach, mini-golf, Friday night fireworks, and a whole bunch of exciting rides. Hop in the bumper cars and bounce around the track, or see the sights from the Gondola Wheel. There's also a large boardwalk where you and the family can walk along the Long Island Sound. Get some treats to enjoy while you explore! Or, stop at Charley's Pier Restaurant for food, drinks, and live music.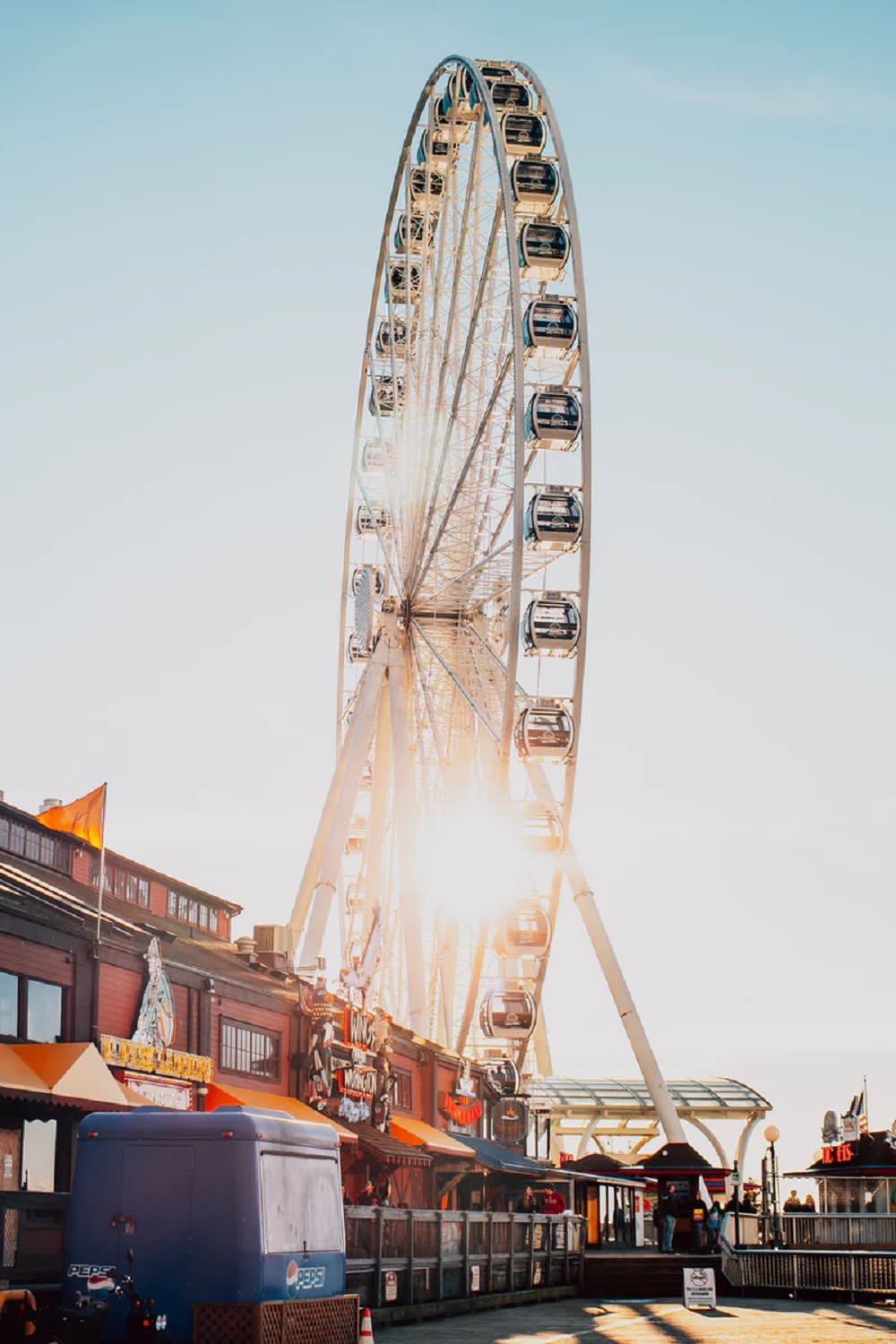 The Rock Club at Pine Brook Fitness
Have you or your kids ever been interested in rock climbing? The Rock Club is the perfect place to start! The club offers lesson packages, which will teach you different climbing methods and how to practice them safely. You can also rent gear or sign up for a membership. There are several classes for climbers of all ages, as well as free-climb opportunities. If you really enjoy the experience, consider hosting your next birthday party or event there!
Chappaqua Children's Book Festival
It's an October tradition for Westchester families to attend this long-running festival, where kids can meet the authors and illustrators of their favorite books. This year, the festival expects 65 authors! They'll give talks about the stories behind their books and perform live readings. Families can also visit the Family Fun Zone, which is full of food, games, and activities for people of all ages. The best part? The festival is free!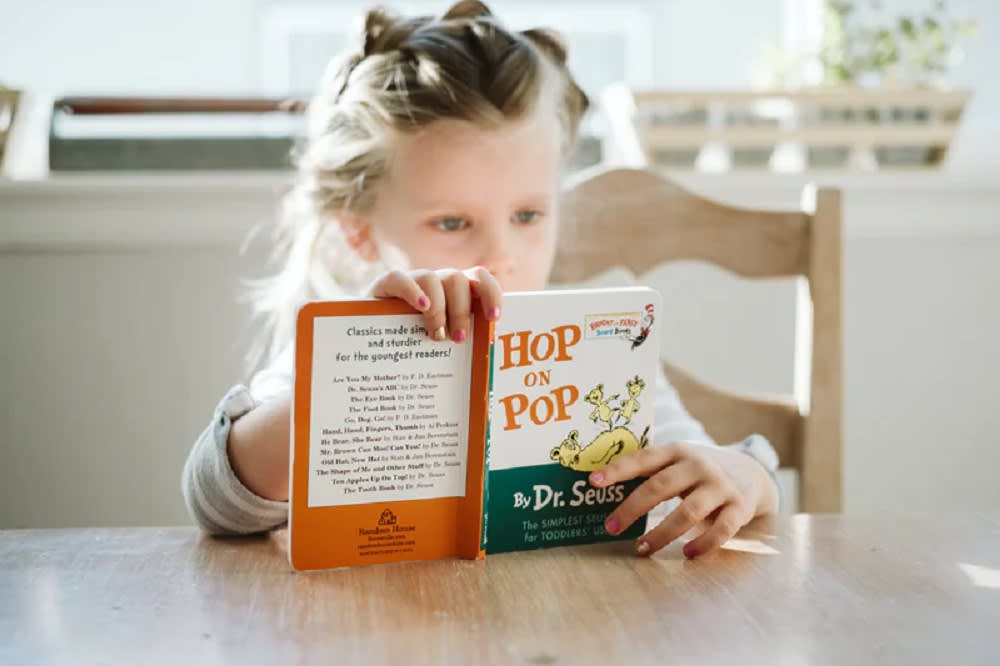 Kartrite Resort & Indoor Waterpark
For year-round water fun, there's the Kartrite Resort & Indoor Waterpark. This Catskills theme park is the country's most state-of-the-art indoor waterpark, offering dozens of exciting water rides, slippery slides, and opportunities to make a splash! There are also several cabanas, perfect for adults to want to relax under a glass ceiling with a refreshing beverage. The park is always kept at a balmy 84 degrees, so you can experience summer all year long.

Interested in homes for sale in Westchester County? Contact The Riolo Group today!