American Folk Art Museum
What sets the American Folk Art Museum apart from other museums is its dedication to showcasing self-taught artists via exhibitions, publications, and educational programs. Its collection features over 8,000 artworks spanning four centuries and nearly every continent, boasting everything from compelling portraits and intricate quilts to influential works by living artists in various mediums.
American folk art was first defined at the turn of the 20th century by professional artists, critics, collectors, dealers and curators searching for authentic American art. American folk artists are crucial to shaping American visual culture, inspiring generations of artists, and implementing artistic traditions. From painting and textiles to photos and three-dimensional works, you simply must visit to grasp the magnitude of this niche in the art world.
American Museum of Natural History
Touted as one of the world's prominent scientific and cultural institutions, the American Museum of Natural History is a gem. Since its inception in 1869, the museum's mission has been to discover, interpret and propagate information about human cultures, the natural world, and the universe through a broad range of exhibitions, scientific research, and educational programming.
The Museum is highly acclaimed for its exhibitions and scientific collections, serving as a field guide to various cultures and the planet they call home. As you make your way through this remarkable space, you'll view everything from dinosaurs to astronomical phenomena and everything in between. It's a magical space with a plethora of information just waiting to be explored.
Children's Museum of Manhattan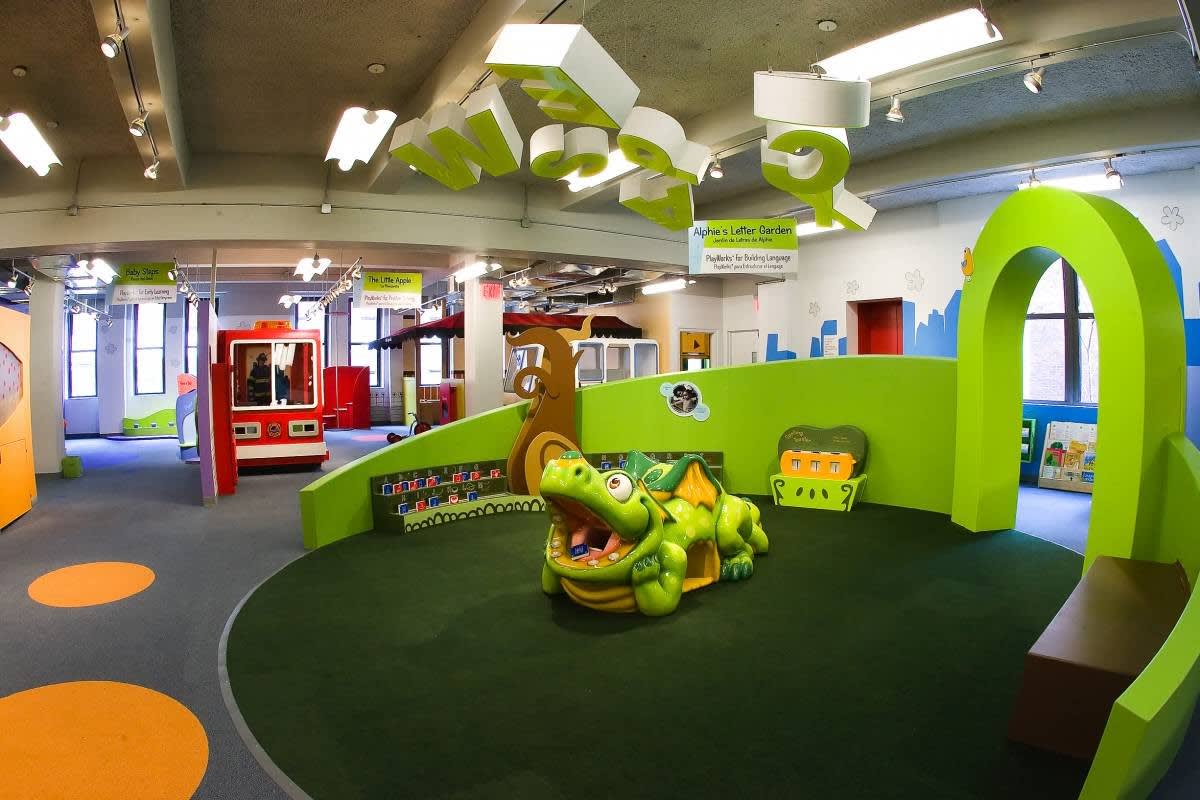 Credit: NYCgo.com
The Children's Museum of Manhattan is a spectacular institution offering an array of hands-on educational and entertaining exhibits and activities for NYC youth. Its mission is to foster a sense of creativity, imagination, and desire to learn through interactive exhibitions. Children have every opportunity to learn, connect, create and play in this safe and captivating space.
CMOM is a steward of early childhood development, presenting immersive exhibitions and programs to spark children's curiosity and aid in developing intelligent, well-rounded individuals. The museum welcomes 350,000 visitors annually and engages hundreds of thousands of growing minds through its outreach programs in partnership with schools, libraries, shelters, and Head Start centers throughout New York City. No matter if you have a toddler or a tween at home, they're sure to have a blast at CMOM.
El Museo del Barrio
Learn about various Latin American cultures at NY's premier Latino cultural institution, El Museo del Barrio. The museum features wide-ranging collections and exhibitions complemented by film, literature, visual and performing arts series, cultural celebrations, and educational programs.
The permanent collection is composed of over 8,000 objects with a focus on Puerto Rican artists of the founding community and has grown to include art from Caribbean, Latino, and Latin American cultures. Glimpse modern and contemporary paintings, sculpture, photography, and mixed-media works in the permanent collection. These holdings are generally postwar expressions by Puerto Rican artists but include works by selected Mexican, Central, and South American artists active in the NY art scene.
Additionally, the museum highlights overlooked and under-represented work in Latin American communities, spotlighting Dominican artists, social and political works depicting everyday life in El Barrio (East Harlem) or Puerto Rico, and much more. Learn about voices left unheard, their plights, and their vibrant backgrounds at El Museo del Barrio.
The Jewish Museum
Stop by The Jewish Museum to view nearly 30,000 works of art, ceremonial objects, and media representing 4,000 years of Jewish culture and art from around the world. The Jewish Museum seeks to spread an appreciation, understanding, and preservation of the artistic and cultural endeavors of the Jewish people through its unrivaled collections and distinguished exhibitions.
Programming includes significant presentations of an interdisciplinary nature, often meshing art and artifacts interpreted through the lens of social history. Some examples of this type of exhibition include Bridges and Boundaries: African Americans and American Jews (1992), Gardens and Ghettos: The Art of Jewish Life in Italy (1989), and The Radical Camera: New York's Photo League, 1936-1951 (2011).
The museum is also known for monograph shows of well-known artists such as Camille Pissarro, Alex Katz, Maira Kalman, and more, along with modern and contemporary artist representation in group exhibitions. There are plenty of daytime and evening programs suitable for individuals, groups, families, and schools available throughout the year. Next time you wish to learn about Jewish culture, from biblical times to the present, spend some time at The Jewish Museum.
Museum of the City of New York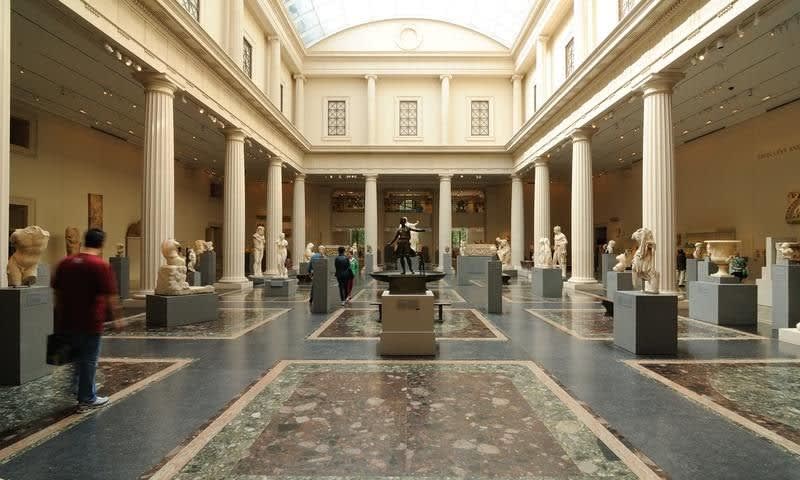 Credit: US Traveler
New York City is a magical place filled with endless possibilities, opportunities, and wonder. What better way to learn about this exceptional metropolis than with a visit to the Museum of the City of New York?
The museum houses an estimated 750,000 objects in its collection, and nearly 190,000 of them are available for view via the ongoing digitization project. Viewable works at the museums include prints, photos, paintings, sculptures, costumes, textiles, furniture, manuscripts, and much more.
The Theater Collection contains over 200,000 accessioned objects that document theatrical performance in NYC from 1785 to present-day Broadway productions, featuring everything from sheet music and personal papers to 3-D objects and architectural elements. Fashion has always been an integral part of the NYC lifestyle, and the Mid-20th Century Women's Garments collection features designer clothing worn by notable New York women.
Manuscripts, decorative arts, photos, and more — this is the premier destination to learn about New York's vibrant history.
Museum of the Moving Image
Museum of the Moving Image is the nation's only museum dedicated to the art, history, technique, and technology of the moving image in its various forms. This unique educational institution beckons audiences of all ages and interests, from classic cinema enthusiasts to children and families to avid gamers. Visitors can explore a variety of subjects, from 19th-century optical toys to the latest in digital art. Every phase of production, promotion, and exhibition of moving images is represented.
The ongoing Icons: Framing Images of Black Women on Movie Posters exhibition is a must-see, presenting promotional material from the 1930s through the 2010s for American films with Black women in featured roles. This vital exhibition shows that regardless of stereotypes and simplistic imagery, the motion picture industry has relied heavily upon Black women's star power to sell films.
The traveling The Jim Jenson Exhibition: Imagination Unlimited explores Henson's monumental work for film and TV and his transformative impact on pop culture. These are just a couple of the fascinating collections you can view at the Museum of the Moving Image.
The National Jazz Museum in Harlem
Since its beginnings, jazz has had (and continues to have) a profound influence on American culture. The National Jazz Museum in Harlem goes to great lengths to preserve, promote and present jazz history through inspiring appreciation, education, and the celebration of jazz on local, national, and international levels.
Four Core Programs are the backbone of NJMH: Education, Jazz &... (Community Engagement & Performance), Exhibits & Collections, and Partnerships & Collaborations. Inclusivity is woven into the fabric of NJMH, showcasing jazz and jazz-adjacent voices and perspectives that diverse audiences can relate to. The museum offers plenty of free online and in-person programming to educate, entertain and connect audiences, jazz artists, educators, and scholars.
Artists of various backgrounds find a home for their artwork at NJMH, offering visitors an array of unforgettable immersive jazz experiences.
The Metropolitan Museum of Art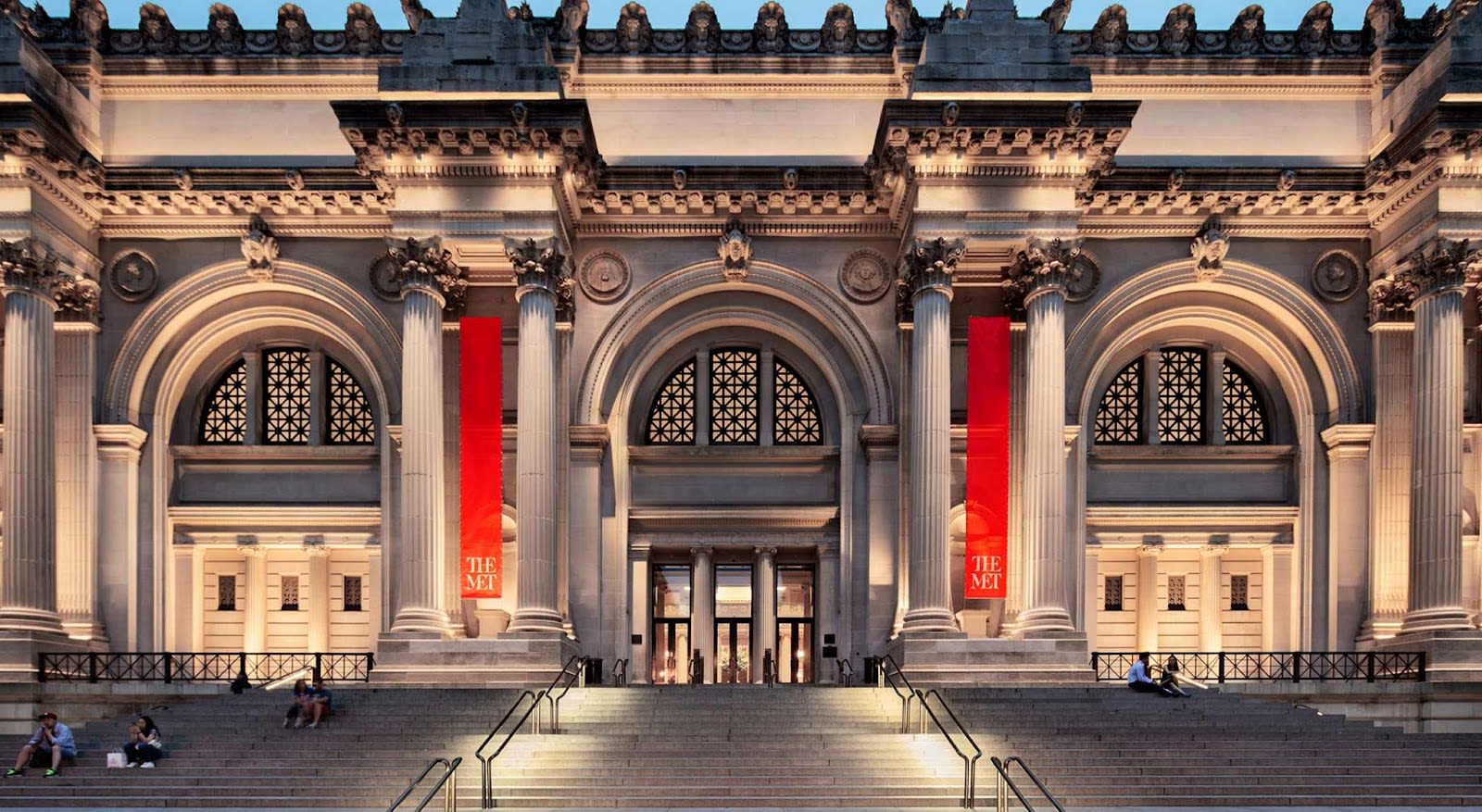 A museum so important it's spread over two locations, The Metropolitan Museum of Art presents over 5,000 years of art from around the world. The Met is the largest art museum in the nation, boasting a permanent collection containing over two million works divided among 17 curatorial departments. Whether you're a little one or an aging soul, you're bound to find an exhibition or two that will resonate with you at the Met.
A New Look at Old Masters offers a glimpse into various themes of European painting, with work ranging from oil sketches from the 16th and 17th centuries to 18th-century French galleries showcasing the study of expression, Francois Boucher and the decorative arts, and the role of female artists who finally were accepted in the academy.
If the sheer volume of work is a bit intimidating, opt to take an exhibition tour through newly installed European Paintings galleries. For a look into Seneca Village, the lively, predominantly Black 19th-century community just west of the Met, check out Before Yesterday We Could Fly: An Afrofuturist Period Room. The village was home to many Black landowners and tenants who thrived in its 50 homes, three churches, multiple cemeteries, a school, and many lush gardens.
A resting place for works of various cultures both native and worldwide, the Met is a museum you can visit over and over and still have something new to see with every return.
Are you an art lover just dying to take a bite out of the Big Apple? If you're seeking Manhattan, Brooklyn, or Westchester real estate, contact The Riolo Team. Composed of seasoned agents with decades of combined real estate experience, this fantastic team will lead you to the Manhattan real estate of your wildest big-city dreams.