The kitchen is a social area of the home, as well as a place to show off the distinctive style of the homeowner. When redesigning, there is a delicate balance between trendy modern choices and timeless style. White, contemporary kitchens have started to make way for more diverse, eclectic tastes, and getting on trend with your kitchen has never been easier. Ideally, you can change the aesthetic of your kitchen while also improving its functionality—but first, you have to know exactly what you want.

From a change of color to a complete remodel, here are eight different upgrades you can make in your Westchester home to spice up your kitchen (and your home's appraisal price).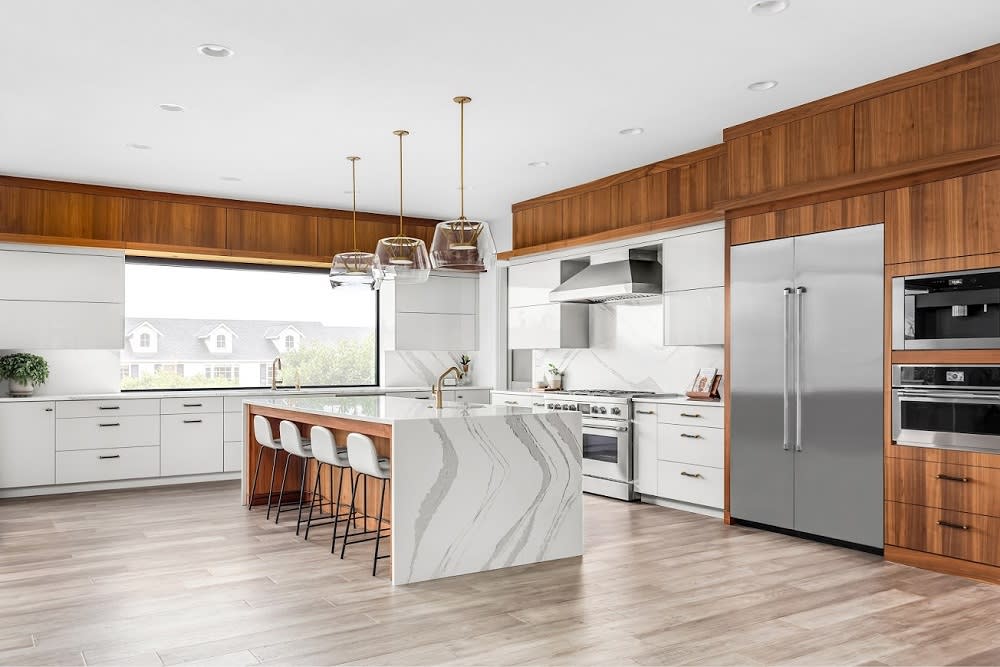 Splash of color
Perhaps the easiest change you can make to your kitchen is adding a pop of color. This can be accomplished by painting your cabinets or walls, adding a new backsplash, or throwing in a few colorful decor items. If you want to add depth to your kitchen, try layering colors. Creating contrast by using a combination of light and dark colors is a great way to add dimension. The colors you choose to add to your kitchen will be dictated by what's already there. For example, for a bright, crisp look, try a pastel blue to match your white countertops or a dark green to complement your earth-toned island and backsplash. A fresh coat of paint can go a long way in keeping your Westchester home up to date and clean-looking.
Striking backsplash
One of the best ways to add a fresh touch to your Westchester home is to update your kitchen's backsplash. The backsplash helps set the tone for the entire space and can go a long way in changing the overall vibe of your kitchen. If you're looking for a simple update, choose a neutral color and add some flair to the layout, such as a herringbone pattern. If you're wanting something a little bolder, consider a deep, rich color or intricate design. There's also a wide variety of textiles you can choose from to keep your kitchen up with the trends—ceramics, shiny tiles, matte stones, and so much more. Picking a color, layout, and type of material will all help in creating a unique backsplash to be proud of.
Hidden appliances
One of the hottest kitchen trends is hidden appliances, where each one is seamlessly integrated into the design of your kitchen. Many people are opting to cover the steel gray of their fridge or dishwasher with the same design as their cabinets – handles and all. Lots of kitchen appliances now mimic their cabinetry to put a more modern spin on appliances. This small change does wonders for the overall aesthetic of your kitchen. For example, if you're looking to use golden fixtures in your kitchen, it might look a little disjointed if you have two huge steel appliances in view. By switching the stainless steel out to match your cabinets and gold fixtures, you'll have more aesthetic freedom to use bold textures, colors, and styles elsewhere in the kitchen.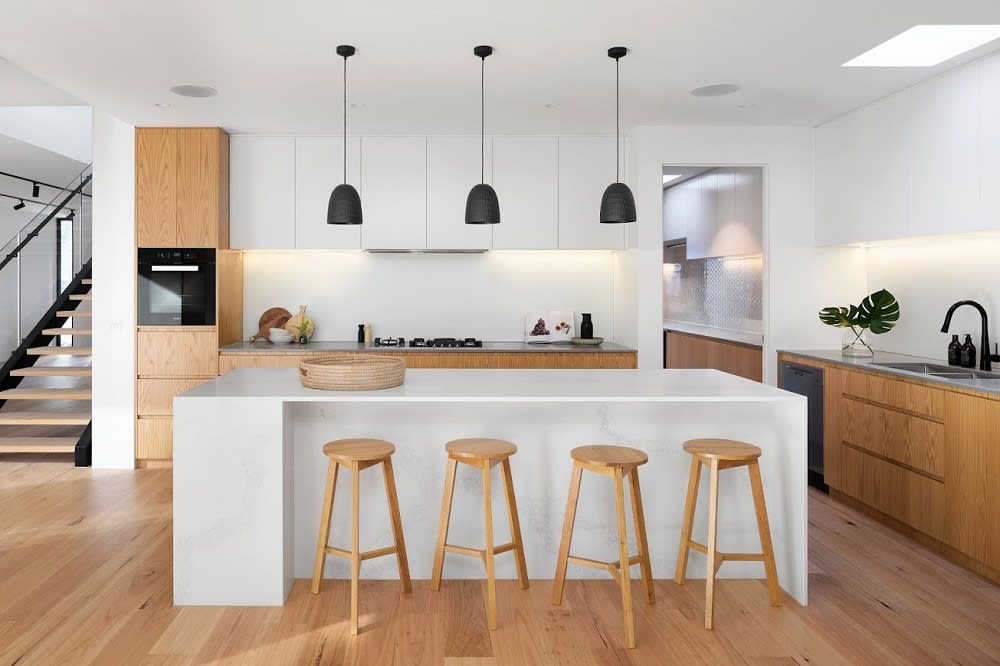 Honor the classics
In line with adding in pops of color here and there, you'll notice that some kitchens have been reverting to more traditional, classic looks. While an all-white, contemporary feel has been in style for a long time, people are beginning to opt for cozier kitchens. If you prefer bright, bold colors, then pick a statement color and paint your cabinets. If you are looking for a more rustic feel, then focus on cool, gray tones and wooden accents to bring your kitchen to life. With a classically elegant base design, there is an abundance of ways to add personal flair to your Westchester kitchen.
Metallic touches
Metallic hardware has made a comeback. It's the perfect way to bring your kitchen to life and add a bit of shine and texture to your space. With some well-placed metallic accents, you can tie your entire kitchen together. When you're looking to integrate metal in your kitchen, look at changing faucets, cabinet handles, and light fixtures with the same colors. Whether it's gold or silver, having a uniform metal will keep your kitchen both cohesive and trendy. And don't think this change will be just for its new aesthetic appeal. It can also help the functionality of your space, from brighter lights, a non-touch faucet, or easier grip handles.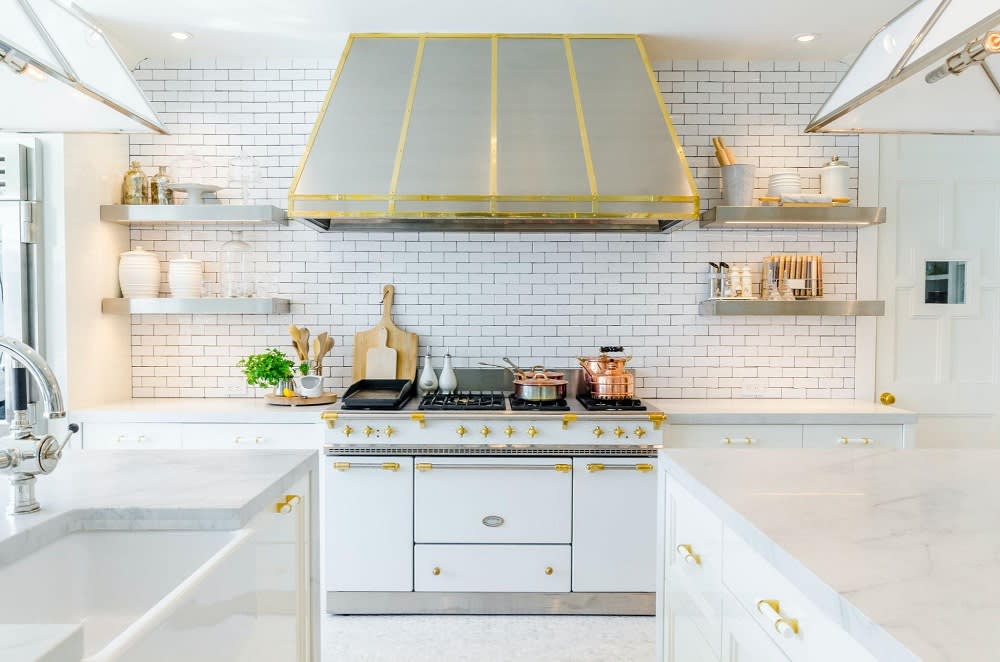 Creative vent hood
A new way to add intrigue to your kitchen is with your vent hood. There's been much debate between whether it's better to conceal or shine a light on them, but the one thing everyone can agree on is that stainless steel vent hoods are going out. Similar to hidden appliances, an integrated vent hood can be a real game-changer for your kitchen's appeal. Consider matching it with your cabinetry, where it will disappear into the background of your kitchen, letting other things come to the forefront, such as the backsplash or countertops. If you're hoping to go bold and make your vent hood stand out, you can choose from a variety of different materials such as wood, metal, or brick to make it really pop. When concealing a large vent hood feels like a recipe for an eyesore, go bold and add some flair to this everyday necessity.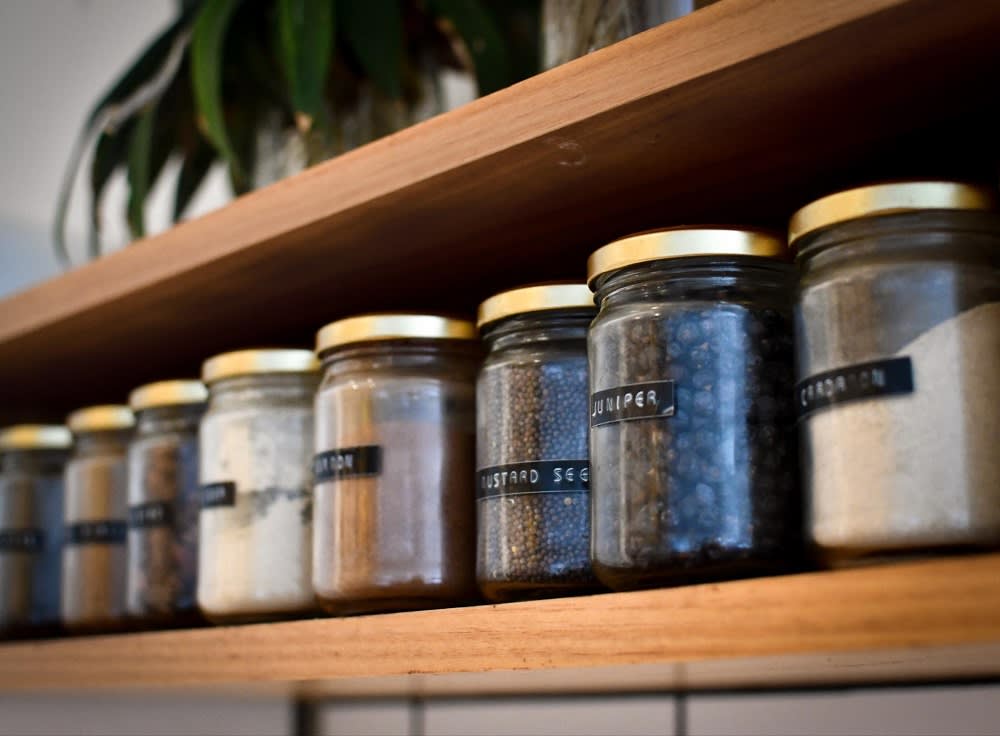 Spacious pantries
Having a pantry is good, and bigger is better. Butler pantries and expansions have been popping up more and more in kitchen designs. In addition to more spacious pantries, you'll also find that in newly remodeled kitchens, most have efficient storage systems to make the most of their space. Opt for matching storage containers to hold your pasta, cereals, and baking supplies, or artfully label shelves and stack food accordingly. Whatever your method, you'll be a clean, organized pantry not just for efficient luxury—it's a style choice in itself.
Buying local
To make your kitchen unique, buying local is a must. This means everything from your decor, to your dishware, to your pantry should reflect the neighborhood. You'll find Westchester has a great selection of talented local artisans, from cabinet-makers to textile companies. Always make sure to check out your local options before turning to bigger companies, because you might be pleasantly surprised with the product, price, and relationships you'll form. The craft industry is built on word-of-mouth recommendations, so make sure to ask neighbors about local companies that specialize in kitchen renovations. And if you're looking for new, funky bowls or different cutlery, consider checking out local antique stores for upcycled vintage pieces.


If you're interested in buying or selling a home in the Westchester area, the trustworthy, local expertise of the Riolo Team will make your transaction fast and smooth. From local recommendations to a speedy closing on your Westchester home, you can trust the Riolo team to help.