When you think of Westchester County real estate, the first thing that comes to mind is probably its luxurious homes and estates. But what you may not know is that Westchester is also home to some amazing outdoor activities that can be enjoyed all year round. If you're looking for a place to call home and love spending time outdoors, Westchester County should be at the top of your list!
As is befitting the area's rich history and rural roots, Westchester has far more to offer than just suburban living. From hiking and biking to fishing and golfing,
Westchester has something for almost everyone
. If you're not big on sports, don't worry — there are plenty of other ways to enjoy the great outdoors.
Hiking
Westchester County is a wanderer's paradise. It is home to some of the most beautiful hiking trails in the country. From the Appalachian Trail to Bear Mountain, you can't go wrong with a hike in Westchester. The Appalachian Trail, which extends from Georgia to Maine, runs through Westchester County. It's a wonderland for hikers, with miles and miles of trails to explore. If you're looking for a challenging hike, this is it!
Even if you're not up for a challenging climb up
Anthony's Nose
, there are plenty of easy trails that the whole family can enjoy. Instead, for a shorter hike, you might try out the
South County Trailway
or the Saw Mill River Trail. Both are great. From many of the single-family homes in Westchester County, you can be on a trailhead in less than an hour. Now that's what we call convenient!
Biking
The Bronx River Parkway is a picturesque, 19-mile route that parallels the Bronx River through Westchester County and the Bronx. On select Sundays in May, June, and September, usually in the late morning and early afternoon, a seven-mile section of the road is closed to motorist traffic. The converted bike path, which runs north-south through Westchester, is mostly flat, making it perfect for cyclists of all levels. The Bronx River Parkway bisects the Bronx River Reservation, a fantastic location to experience nature at its most tranquil. Many single-family homes in Westchester County offer easy access to the Parkway and Reservation, so you can get your miles in before or after work. The Bronx River apparatus is popular for those who own Westchester County real estate, so you're sure to meet plenty of other fanatics along the way. The stunning views of the Hudson River Valley are an added bonus!
Fishing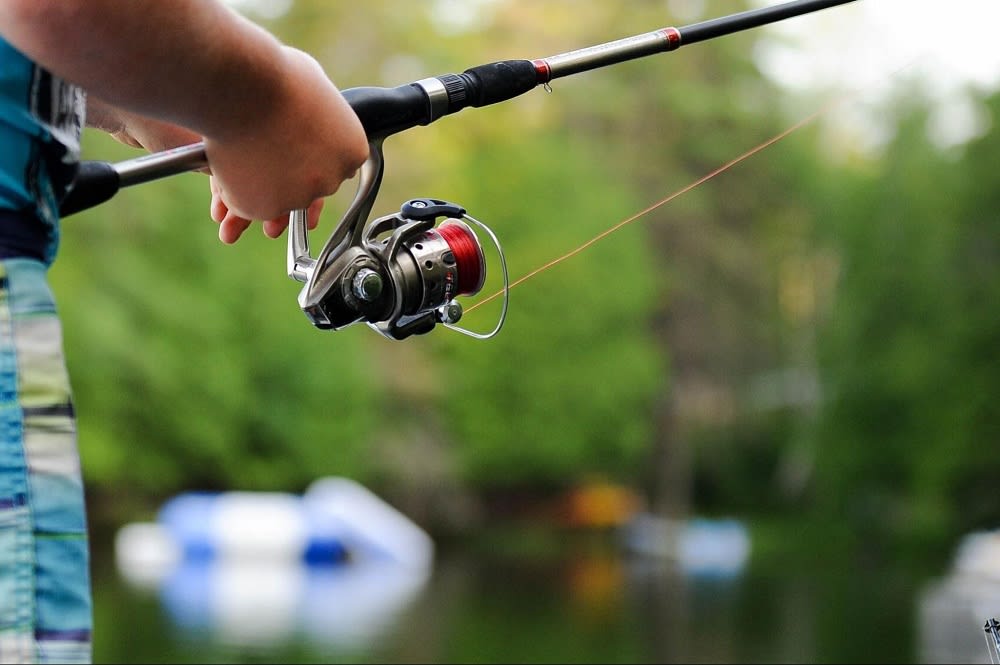 The fishing in Westchester County is some of the best in the country. The Hudson River and its tributaries are teeming with fish, including bass, trout, salmon, and catfish, making Westchester a fisherman's paradise. If you're looking for a great spot to cast a line, you can't go wrong in any of the Westchester County lakes, ponds, or rivers. And you don't have to do it alone, either.
The Department of Environmental Conservation sometimes sponsors
family events such as "Fishing Day"
at various locations around Westchester County. If you're just looking for a fun day out with the family, these events are a great way to spend a Sunday morning. Single-family homes in Westchester County are quite in demand for a variety of reasons, not least for the many entertaining activities to do with your family that are unique to the region.
Golfing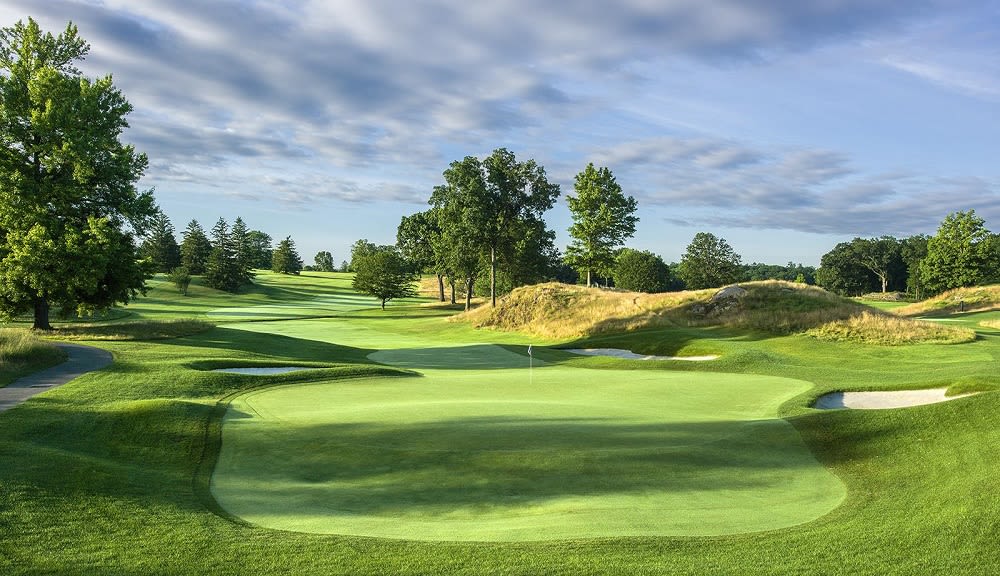 Photo Courtesy of Westchester Country Club

In Westchester County, golfers have access to some of the most scenic golf courses in the country. With many world-class golf courses to choose from, wealthy Westchester County residents can enjoy world-class golf anywhere from Westchester Hills Golf Club to Trump National Golf Club. If golf is your definition of a good time, Westchester County won't disappoint. A number of Westchester County houses offer easy access to world-class golf courses.
Shopping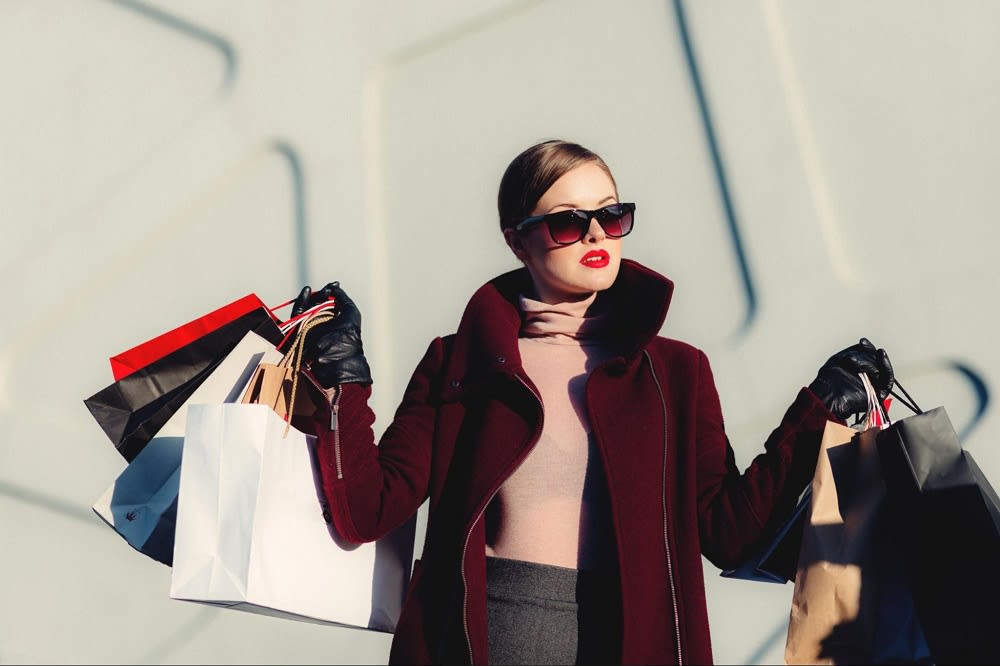 If the rough outdoors isn't your thing, Westchester County offers plenty of leisurely outdoor activities as well. Westchester offers some of the best shopping in New York. From designer boutiques to upscale malls, store districts in localities like Tarrytown, Peekskill, Katonah, Bronxville, and New Rochelle certainly offer the best of retail therapy. Westchester County real estate is surrounded by a wide selection of shopping opportunities, not to mention some of the finest restaurants in the Northeast. As they say, there's something for everyone in Westchester County.
Horseback Riding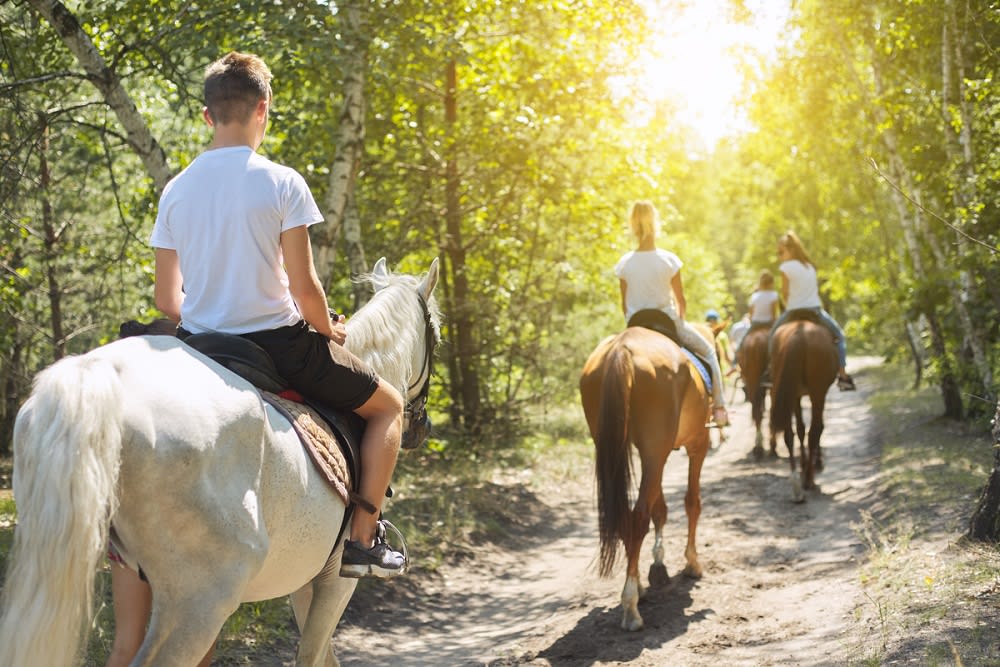 Photo Courtesy of Westchester Magazine
Horseback riding is an excellent way to spend some time outdoors and appreciate the natural environment. It's a wonderful pastime for couples or families looking to bond over nature and adventure. There are dozens of equestrian centers in Westchester County, including
Fox Hill Farm
in Bedford. On a gorgeous day, you might ride through the woods on horseback, taking in the fresh air and enjoying the company of your loved ones. Westchester County houses with acreage are perfect for horseback riders, as they provide plenty of room to stable your horse.
Imagine how wonderful it will feel to be outside and breathe in the fresh air while cruising through Westchester County's gorgeous countryside. Tranquil, scenic horseback rides are one of the best ways to spend a day in Westchester. When you live in one of Westchester County's lovely homes, you'll be minutes from some of the state's greatest horseback riding routes. It's simply the perfect way to spend an afternoon.
Birdwatching
More than 400 different species of birds call Westchester County home, making it a favorite destination for birdwatchers. Westchester's diverse landscape, which includes forests, wetlands, and meadows, makes it an ideal place for birding. Westchester County also has a number of nature preserves that are teeming with birds. It isn't unusual to see bald eagles, hawks, and other raptors in Westchester County.
In short, if you're a birdwatcher, this is certainly the place for you. You'll never run out of places to go and things to see. Westchester County houses are in high demand for this very reason — all the outdoor activities that are available right in your backyard.
Westchester County real estate
For outdoor enthusiasts, Westchester County is a wonderful place to live. Whether it's Westchester's world-class hiking or equestrian trails or its beautiful golf courses, New York's Westchester region has it all. You have to consider Westchester County if you are looking to move to an area where you can enjoy the outdoors.
If you need an experienced real estate agent like those on
The Riolo Team
to assist you in selecting which of the Westchester County houses on the market would be perfect for your family.
Contact The Riolo Team
today.