Westchester County is one of the top areas to live-work-play near New York City — with a big emphasis on "play."

Just 30 miles from the concrete jungles of Manhattan, you can find yourself in a whole different world in the gorgeous Hudson River Valley, with remarkable access to nature and historic sites. Westchester County has an interesting mix of cities, quiet hamlets, and waterfront villages, all surrounded by natural beauty. It is unique in that residents can enjoy access to both the Hudson River and Long Island Sound and everything that those two waterways offer in terms of recreation.

Westchester housing, including Hastings-on-Hudson real estate, remains as popular as ever. Demand for housing rose during the pandemic as families and professionals opted to leave New York City's cramped boroughs. Westchester County remains relatively affordable, providing large single-family homes with space for home offices and outdoor spaces to allow residents to stretch out.

Beyond those backyards is a world full of natural beauty. Westchester County's natural attractions range from beaches to state parks to nature preserves and extensive trail systems for hiking and biking.

Outdoors activities aren't limited to spring, summer, and fall, either. Westchester becomes a winter wonderland with ice skating, ice fishing, and cross country skiing in the winter.

Once you've settled into Hastings-on-Hudson real estate, check out some of the most popular ways to enjoy the outdoors in Westchester County:
Hudson Highlands State Park Preserve
To call the Hudson Highlands State Park Preserve breathtaking hardly does this area justice. Straddling Westchester County as well as Putnam and Dutchess counties, it covers 8,000 acres along the Hudson River and through forests and rocky ridges that tower over the landscape. It's hard to believe that this area is only 50 miles north of New York City.

Although most of the state park is undeveloped, there are more than 70 miles of trails that challenge hikers of all levels. There's also camping, fishing, and boating, and the area is a haven for birders, making this an ideal spot for the outdoor enthusiasts looking at homes for sale in Hastings-on-Hudson.
Breakneck Ridge, Breakneck Bypass, Wilkinson Trail Loop
This is a 3.2-mile loop trail near Cornwall-on-Hudson that is rated as difficult and therefore attracts experienced hikers. There is also rock climbing and various other activities. Dogs are welcome but must be leashed.
Riverfront Green Park
With the Hudson Highlands in the background, this park in Peekskill is a great spot for having a picnic, watching boats on the Hudson River, or kayaking. There's a playground for the kids, and it's a short walk from the train station.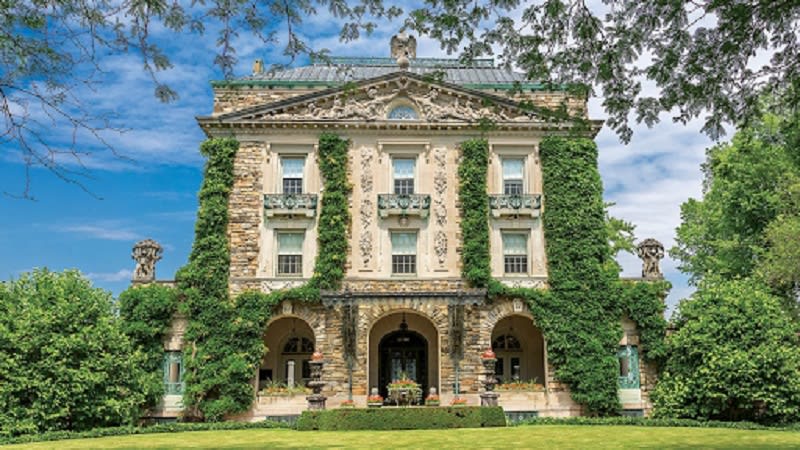 Credit: Historic Hudson Valley
Sleepy Hollow
Yes, it's that Sleepy Hollow! This modern village of 10,000 residents is famous as the setting for Washington Irving's 1820 short story "The Legend of Sleepy Hollow," in which schoolmaster Ichabod Crane is chased by the mythical Headless Horseman. Irving lived in nearby Tarrytown and is buried in Sleepy Hollow Cemetery. Irving also wrote "Rip Van Winkle."

Visitors can walk from the town's train station to the Sleepy Hollow Cemetery, where industrialists Andrew Carnegie and William Rockefeller are also buried.

Also in Sleepy Hollow is Kykuit, the Rockefeller family's majestic hilltop estate with sweeping views of the Hudson River. John Rockefeller founded Standard Oil Co. and was once the richest man in America. Kykuit certainly befitted a man of his status — its 40 rooms, including 20 bedrooms, formed the centerpiece of the 3,400-acre estate.

The grounds have gardens with 20th-century sculptures. The Rockefeller family donated more than 1,700 acres of land to the state to form the Rockefeller State Park Preserve. Visitors can walk through forested valleys and hills on crushed stone carriage roads that John Rockefeller laid out long ago. Those who are interested in history will likely find nearby homes for sale in Hastings-on-Hudson appealing.
Playland
The full Westchester County experience isn't complete until you've visited Playland, an amusement park that has been offering thrills on the shore of Long Island Sound since 1928. Owned by Westchester County, Playland has kiddie rides, family rides, and, of course, thrill rides.

There are classics like the Gondola Wheel, the wooden Dragon Coaster, and the Log Flume. Thrill rides include the Dragonator Wipeout and Super Flight.

There is also a pool and beach, an ice skating rink, and a children's museum.
There's Even More to Rye
To the north of Playland is the Edith G. Read Wildlife Sanctuary, which has walking paths and a forest.

Just south of Playland's beach is Rye Town Park and Beach, which has provided recreation for residents and visitors since 1908. Besides swimming, there's stand-up paddleboarding and kayaking. In the offseason, there are many cultural activities hosted by the rec department.

Those interested in homes for sale in Hastings-on-Hudson will know they will always have plenty to do in the area.
Rye Nature Center
Inland from the beaches, this 47-acre forested wildlife preserve allows visitors to immerse themselves in a natural setting that includes streams, ponds, granite outcroppings, and more than two miles of hiking trails. There are various educational programs, classes, and summer camps
.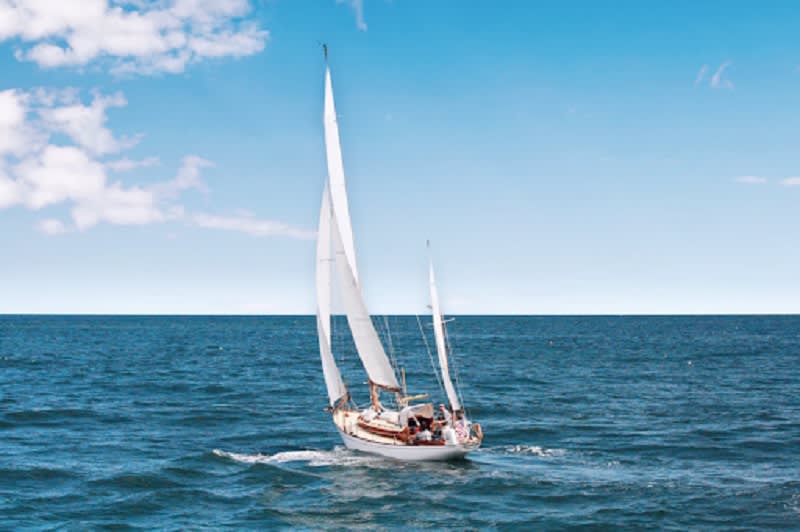 Croton Sailing School
Sail ho! Those who buy homes for sale in Hastings-on-Hudson can learn to sail at the Croton Sailing School at Croton-on-Hudson and then join the Croton Sailing Club, which allows members to enjoy this serene sport without the expense of owning and maintaining their own boat. Programs are available for everyone from beginnings to experienced sailors who need to brush up on their skills.

The Croton Sailing School is set among one of the most scenic stretches of the Hudson River. Sailors head out onto Haverstraw Bay and under the imposing cliffs of the Palisades Parklands and the entrance to the Hudson Highlands.

There are many other outdoor activities available year-round in Westchester County.
For complete satisfaction in buying and selling Westchester County real estate in 2021, contact the Riolo Team for assistance.