The housing market in Manhattan is quickly coming back to life as more residents are moving back after leaving for less expensive housing and more space during the pandemic. Though this is good news for the metro, it could mean that those with Brooklyn real estate could have a little more trouble selling than they did six months or a year ago when new buyers flocked to the suburb. 

Of course, that doesn't mean you still can't easily sell your home — especially if you do what it takes to properly prepare it for the market. Staging is one of the best ways to ensure your home sells quickly and for the price you want. Staged homes sell for an average of 17% more than their non-staged competitors and stay on the market for 87% less time. Those statistics alone should convince you that selling is a vital part of selling. 

Here are some tips that will help you when staging brownstones for sale in Brooklyn.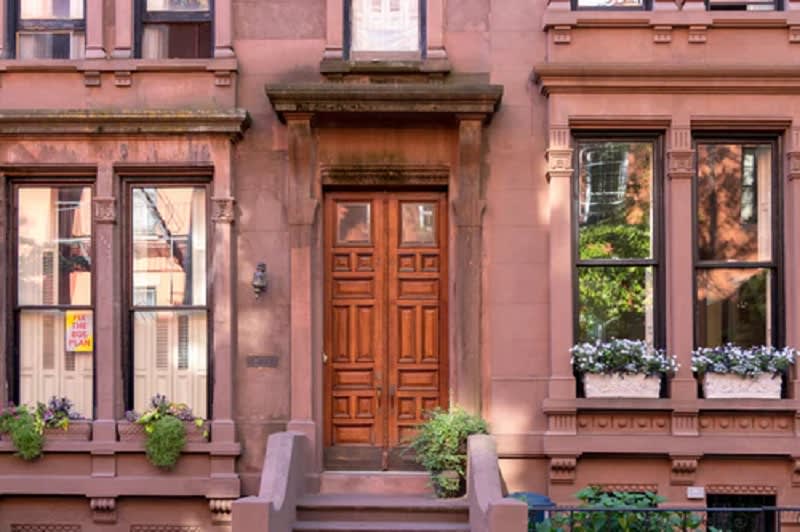 1. Increase Your Curb Appeal
What do potential buyers see when they pull up to your townhome or look at pictures of it online? It's the exterior. Though most Brooklyn brownstones don't have expansive front yards that you need to pay attention to, some have small gardens that should be kept tidy. 

In addition to this, make sure your front stoop is in good shape. You may also want to consider repainting or replacing your front door and adding some colorful potted plants or flowers along the walkway or near your front entrance. 

When your home is appealing from the first impression, potential buyers are more likely to schedule a showing and fall in love with the rest of your home.
2. Make Necessary Repairs 
Only those seeking a true fixer-upper will want to make an offer on brownstones for sale in Brooklyn that have broken steps, creaking doors, and leaky faucets. Walk through the house with your Brooklyn real estate agent and a contractor or handyman to identify areas that need a little TLC and make sure to get the projects done before listing.
3. Declutter and Depersonalize
The goal of staging is always to ensure your potential buyers can visualize themselves living in your home. When brownstones for sale in Brooklyn are filled with personal mementos and junk, this is very difficult for a buyer to do. 

As one of the first steps in the staging process, you need to remove highly personal items like family photos, hobby materials, and knickknacks. Then you need to remove any excess belongings on counters, in drawers, and storage spaces. Consider renting a storage unit so you can get these items out of your home and away from the watchful eyes of buyers. 

You may also want to change any décor (including wall colors) that are not neutral. Though your family may love the purple accent wall in your living room, it's likely that a majority of your potential buyers won't be as thrilled with it.
4. Make Sure Each Room Has a Designated Purpose
Have you been using that third bedroom as a storage space or hobby room? It's time to rethink it and make sure it's clear to buyers what it should be used for. Consider putting in a twin bed, side tables, and an extra television to transform it into a guest bedroom, or add a desk, bookcases, and shelving to make it a dedicated office space. 

Not sure what to do with a random room? Ask your Brooklyn real estate agent for advice, as they are more likely to know than anyone what today's buyers are looking for.
5. Deep Clean 
No matter how clean you think you've kept your townhome, it's likely not clean enough to show off to potential buyers. You can do all the staging in the world, but it won't matter if there are areas of your home that are not sparkling. 

The best thing you can do before you list is to hire professional cleaners who are used to working in Brooklyn brownstones. They'll know which areas to pay the most attention to and can ensure your buyers won't find a speck of dust when they walk through your home.
6. Pay Attention to Details
Staging is all about creating a particular atmosphere and mood for your potential buyers. This means that small details matter. Consider strategically placing potpourri, wax burners, or fresh flowers throughout your home to make it smell as wonderful as possible. 

You might also want to put out a cheery welcome mat, which will set your home apart from other brownstones for sale in Brooklyn without this detail. 

Before a showing, set your dining room or eat-in kitchen table with a full set of quality dishes, complete with wine glasses and cloth napkins. All these small details will show how livable your home is and encourage potential buyers to make offers.
7. Consider Hiring a Pro
Professional stagers know what it takes to help brownstones for sale in Brooklyn appeal to their target buyers. There are many benefits to hiring a pro, including their extensive knowledge, connections to other real estate professionals, and keen eye. 

If you still want the perks of a pro but don't want a stranger handling your belongings, you can also consider virtual staging. This service uses photo editing software to change and optimize the furniture and décor in your home to appeal to those looking at it online. Virtual staging is less expensive and more versatile than traditional staging. Just keep in mind that those who tour the home in person will not benefit from these virtual changes.
Ready to take the next steps and prepare your home for sale? Reach out to an experienced Brooklyn real estate agent, like those on The Riolo team, for advice on staging and to assist you in the listing and selling process.