While traveling overseas might be limited right now, there are still an array of exciting destinations within driving distance of Hastings. Road trips give family and friends a much-needed escape from the daily grind and the opportunity to reconnect and create unforgettable memories. Whether you're in the mood for a relaxing day or prefer an exciting adventure, there's plenty of options to choose from. Read on to learn about some of the best day trips from Hastings.


Providence, Rhode Island
Located approximately 140 miles northeast of Hastings, Providence, Rhode Island, is an optimal place to spend the day. Rhode Island is bordered by the Atlantic Ocean on two sides, which means that the state has no shortage of natural beauty. The coastline is lined with charming inlets and coves and the state is home to an assortment of idyllic places to visit - starting with Providence. The capital of Rhode Island, Providence is one of the oldest cities in the United States. It is characterized by its rich history and architecturally beautiful neighborhoods and buildings. Even if you just have one day, you'll have enough time to soak up the culture and beauty of the city. One perk of visiting Providence is its walkable layout, which makes it perfect for a 24-hour or weekend trip. If you enjoy sightseeing, then don't miss stopping by the Rhode Island State House. An optimal experience of Neoclassical architecture, this building is well worth a visit. Immerse yourself in epic history by going on a free tour of the State House. Tours are offered daily at 10 am and 1 pm and can be reserved in advance. After wrapping up the tour, consider heading downtown where you'll find ample shopping, dining, and retailers. If you're craving Italian food, head over to Federal Hill, a historically Italian-American neighborhood that is loved for its endless array of authentic Italian restaurants.
Lancaster, Pennsylvania
Embark on a three-hour drive to enjoy a day spent in Lancaster, Pennsylvania. First-time visitors can choose from a robust selection of activities to experience, where you'll be welcomed with Pennsylvania Dutch hospitality. Lancaster, which is home to one of the largest Amish populations in the United States, is renowned for its lush green rolling hills, bountiful farmland, and laidback lifestyle. Try taking a buggy ride with Aaron and Jessica's Buggy Rides to have an authentic experience on the backroads. If you're in town on the weekends, make a point to stop by Lancaster Central Market. This is the country's oldest continually-operating farmers' market and it's a great place to see the diverse cultures and cuisines that make Lancaster County so remarkable. And speaking of food, you can't visit Lancaster without trying some of the traditional Pennsylvania Dutch food! If you haven't yet had the pleasure of experiencing this food, then you're in for a special treat. Pennsylvania Dutch food is prepared from scratch with simple-yet-hearty ingredients – from whoopie pies to pork and sauerkraut, there are so many delicious treats to try. There are plenty of high-quality restaurants to choose from, but Miller's and Good 'N Plenty are certainly at the top of the list.
Hershey, Pennsylvania
If you have a sweet tooth, then we've got just the place for you. Hershey is the sweetest place to go on a day trip. This bustling city, located just over three hours from Hastings, offers an endless wealth of attractions, dining options, live concerts, and entertainment. Of course, it's hardly a trip to Hershey without taking a chocolate tour! Hershey's Chocolate Tour is an activity that the entire family is guaranteed to enjoy. The factory ride-in tour allows guests to learn the ins and outs of the chocolate-making process. You'll have the chance to see, hear, and smell the transformation of cocoa beans to Hershey's famous chocolate. To make it even better, guests have the chance to enjoy a complimentary Hershey's product sample at the end. The tour is free and no reservations are required.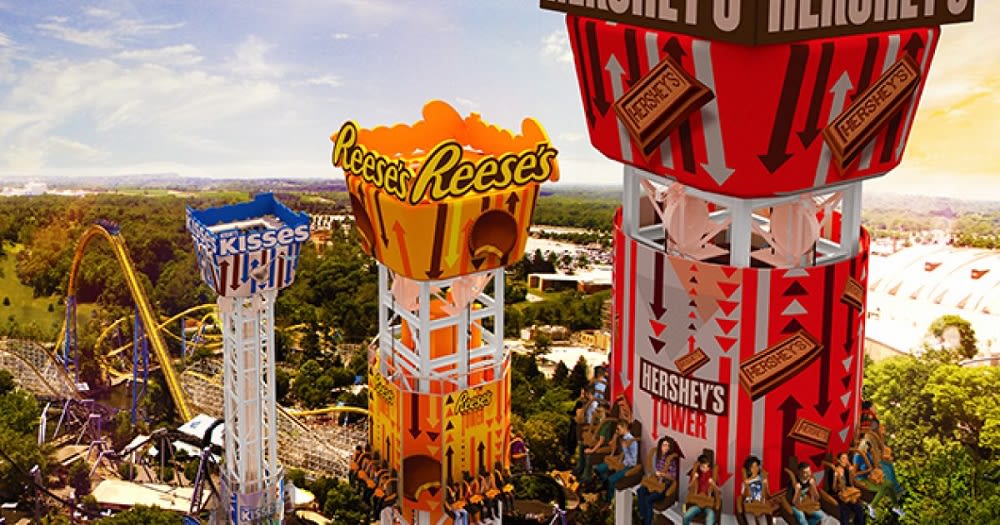 Credit: Discover Lancaster

You can also make plans to visit Hershey Park, a world-class amusement park that was founded in 1906. Enjoy more than 50 rides, including everything from adrenaline-pumping roller coasters to relaxing rides that are suitable for the whole family. You can also take advantage of the ample green space, fresh Pennsylvania air, and seasonal events. There's even a renowned outdoor concert venue, Hersheypark Stadium, located on the premises, where you can enjoy a performance by your favorite band.
North Kingstown, Rhode Island
Located just over two and a half hours from Hastings, North Kingstown is another great spot for a day trip getaway. Nestled on the shore of the Narragansett Bay, this charming city dates back to 1674. While here, be sure to check out the Wickford Village. This historic waterfront serves as the pinnacle of the town and offers the epitome of New England charm. Thanks to the bright colors and well-kept antique homes, this district is easy to recognize. Residents, along with locals, can explore the streets, which are lined with shops, restaurants, and local boutiques. Spend the afternoon exploring one of Rhode Island's famous lighthouses.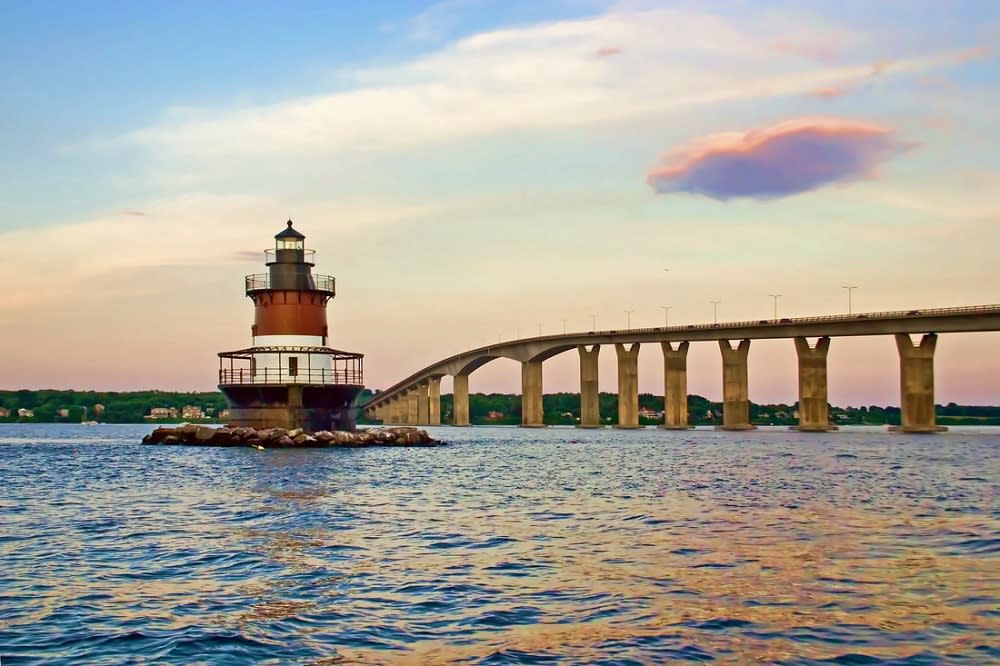 Credit: Plum Beach Lighthouse

Narragansett Bay is home to 17 lighthouses, including Plum Beach Lighthouse located in North Kingstown. The lighthouse was constructed in 1857 and today serves as an important part of Rhode Island history. Although Plum Beach Lighthouse isn't open to the public, it can best be admired from a boat.
Manhattan, New York City
If you're looking for a day trip a bit closer to home, why not head into the city for a time of fun and excitement? Manhattan is located a short 35 minutes away, which means that Hastings residents can easily get there. Regardless of your interests, Manhattan has something for everyone. Spend the day exploring bookstores, dining at top-notch eateries, or catching a Broadway show. The history of Manhattan stretches back to 1624 when the Dutch first settled along the Hudson River. Since then, this New York borough has become a thriving, highly sought-after place to live or visit. Take a stroll around and notice the stunning architecture, which includes a wealth of pre-war buildings. Some of the most popular styles represented here are Italianate, Art Deco, Federal, and Beaux-Arts. Notably, Grand Central Station is a prime example of Beaux-Arts. Built in 1913, this bustling train station is famous for its scale, thoughtful details, and iconic four-faced clock. While you're in Manhattan, make plans to stop by the 9/11 Memorial, which is free and open to the public daily. You can also spend some time relaxing and resting at the famed Central Park if the weather permits. The lower portion of this park offers playgrounds, a vintage carousel, and natural oases, such as Sheep Meadow, Hallett Nature Sanctuary, and the Pond.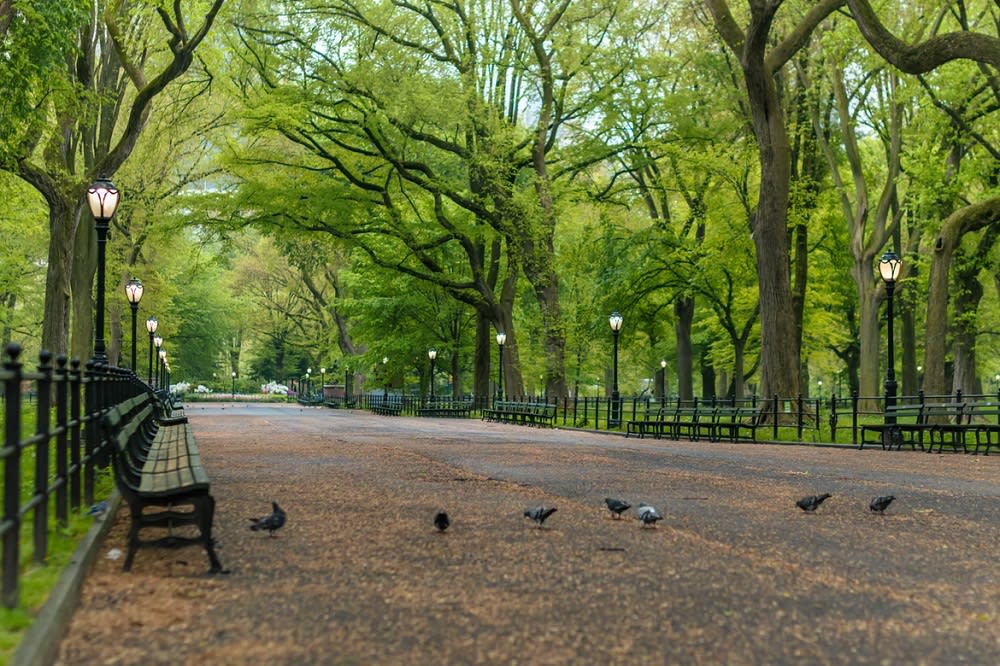 Of course, it's hardly a trip to Manhattan without visiting Times Square - especially if it's your first time in the city! Times Square is characterized by dazzling lights, billboards, and Broadway marquees. It's also packed with a plethora of opportunities for people-watching, photography, shopping, and grabbing a bite to eat.
Hudson Valley, New York
The Hudson Valley is located approximately an hour and forty-five minutes away from Hastings, which makes it the perfect place for a day trip! If you're looking for an adults-only getaway, then consider taking advantage of the many vineyards found here. After all, the Hudson Valley features an abundance of vineyards, with the lower valley housing nearly 20 wineries. Each winery has its unique style, taste, and flare - and what better way to experience that than a wine tour? The Little Wine Bus offers tours that include visits to three local wineries, wine tastings at each winery, wine cellar and/or vineyard tour, buffet lunch, dessert, and plenty more. At the end of the day, you can look forward to finishing the tour off with a charcuterie board consisting of cheese, crackers, fruit, and hummus.
Cape May, New Jersey
For an ocean getaway, pack up the family and embark on a nearly four-hour drive to Cape May, New Jersey. Cape May promises the ultimate beach destination, complete with pristine beaches and all the amenities that make any seashore town worth checking out. This seaside town has been welcoming visitors since it was first established in the mid-18th century and attracts everyone from families to couples to artists to nature enthusiasts. If the weather is warm, then spend the day at one of Cape May's many beaches. The beach stretches approximately 2.5 miles parallel to Beach Avenue and is within walking distance from most accommodations.

If you are ready to explore Hastings real estate, contact the Riolo Team today. Whether you're looking for a short-term rental or a forever home, this talented group can walk you through the process from start to finish and help you find a place that's right for you. With years of experience in the real estate industry and deep knowledge of new homes in Hastings, the Riolo Team can help you find a house that truly feels like home.