Westchester County homes are known for many things — their beauty, their luxury, and often, their architecture. With deep roots in the historical background of the area and ties to some of the wealthiest New York City families around, Westchester County property has no shortage of incredible homes on the market.
Westchester County is the most populous county north of New York City and is home to nearly one million people. It's no surprise there are a lot of Westchester County homes in a variety of styles to suit different tastes. However, these styles are the four most common architectural styles you can find among Westchester County homes right now.
Colonial style homes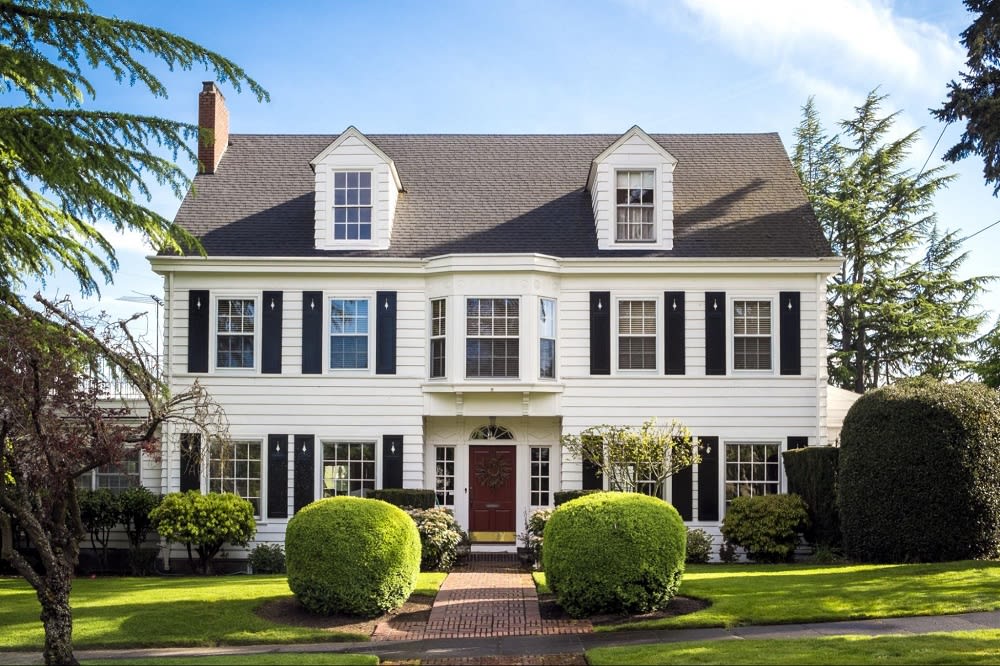 If you're familiar with architecture terminology, you know that "colonial-style
house
" is a general term that applies to many types of U.S. architecture. It was initially introduced way back in the 17th and 18th centuries by settlers from Europe, which is why it is such a prominent style in many Westchester County homes. These neighborhoods have deep roots in early American history.
Westchester County property in a colonial-style often has two floors, but sometimes three. The floors are usually right on top of each other, often called a saltbox style. Many Westchester County homes in this style also have an attached garage and a full basement, though they aren't always finished. This means these homes have ample functional square footage.
The more historic colonial-style Westchester County homes have a large footprint, and modern colonials have a smaller footprint and lean towards large, open foyers and large vaulted ceilings. One of the most prominent signature hallmarks across all colonial-style homes is symmetry.
If you like the traditional colonial-style Westchester County homes, there are many to choose from — this was, and still is, a very popular design choice. It's considered classic Americana and a safe style to build a house because it is so iconic. You can find beautiful colonial-style Westchester County properties at many different price points.
Split-level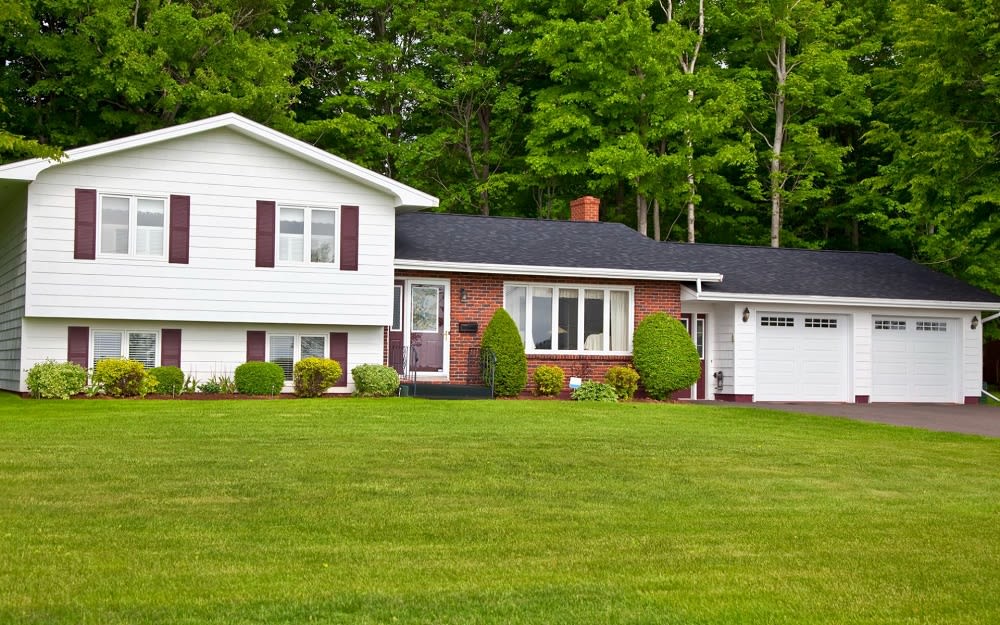 Split-level homes
were
wildly
popular in the 1950s and 1960s when there was a big boom in the construction of Westchester County homes. Because of this, you can still find many split-level homes in good condition in the area.
A classic trait of a traditional split-level home is a split level! There are usually three levels in a split-level home, one leading to the basement, the main floor, and an upper floor. From the entrance, the standard layout of most split-level Westchester County homes gives the resident the option of walking straight into the main living space. A staircase on one side leads them down to a lower level, usually to a finished basement or garage, while a second staircase leads to the main bedrooms.
Split-level homes are desirable for many because you can pack a lot of usable square footage into a smaller footprint since the homes are "stacked." Some of the more beautiful Westchester County homes with split-level architecture feature grand cathedral ceilings, updated open floor plans, and a more modern, sleek design.
The stairs are the biggest downside to purchasing a more traditional Westchester County property with a split-level design. Usually, you need to go upstairs to get into the house and then down or up more stairs to get where you need to be. In addition, while split-level dwellings are making a big comeback, they still read very dated to some buyers since they are such an iconic part of the 50s and 60s architecture.
Bi-level
This architectural style has exploded in popularity in the last 20 years. A bi-level is a bit of a cross between a ranch-style home and a split-level home. Like split-level homes, the bi-level is a popular, newer build because you can pack in the square footage with less space. Many bi-level Westchester County homes have a grand entrance, with a staircase leading up to a central living area or a family room and basement. The basement often has a walkout or extra bedrooms to extend the usable space.
Because this style has been so iconic throughout the past 20 years, it's entirely possible that in another 30 years, we will view these homes as we do split-level homes now. That isn't a bad thing, though, and there is a lot to say for a smaller footprint of a home and the function it brings.
Modern, not contemporary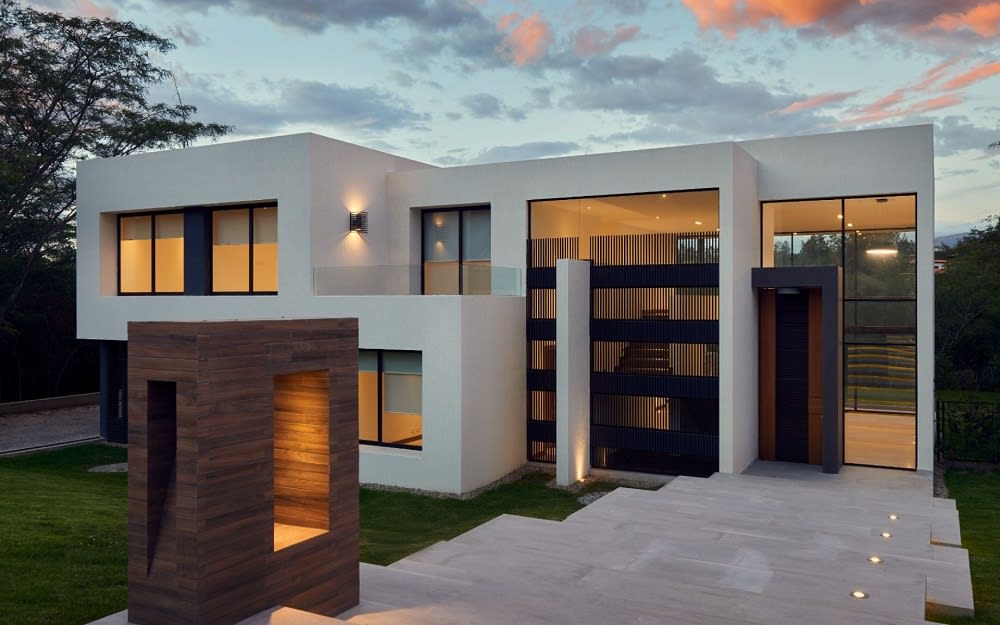 It's important to note that
modern architecture
is
not
the same as
contemporary architecture
. Some Westchester County properties on the market have
modern
architecture as a selling point – contemporary is rare in this area.
Think of modern architecture in Westchester County homes, think of Frank Lloyd Wright, natural woods, and
midcentury modern design
elements. Contemporary architecture features boxy design, steep lines, and
tons
of glass or metal.
While modern architecture isn't as popular as our previous styles, you can still find properties within many of the older Westchester County homes and some of the newer builds. Modern architecture has seen a significant resurgence in the last five years, and buyers still clamor for it.
Some traditional hallmarks of modern architecture include steel and glass, especially when combined to make exciting or unique designs. When the first Westchester County property was being developed as a modern design, architects realized that they didn't need the thick, sturdy, load-bearing walls of older homes — with these new materials, a whole new world of design was available.
Finding your dream property
If you're not already a proud owner of a piece of Westchester County property, what are you waiting for? There is an architectural style for anyone in this beautiful neighborhood, and you, too, can find the home of your dreams. Reach out to
The Riolo Team
today if you are ready to take the next steps toward owning one of the Westchester County homes for sale.
The Westchester team features ten highly qualified agents handling some of the most beautiful, historical, and desirable homes in the area. There's no question they can and will work hard to find you the perfect home for you and your family.