Brooklyn continues to expand its reputation as one of the hottest food spots around. Trendy new restaurants are always popping up and attracting diners from near and far, so it can be hard to know what to put at the top of your list! Below, we're breaking down the top 11 most eclectic Brooklyn eateries you need to try.

Aldama
Aldama is great for night owls who like to eat and drink well into the evening. This trendy Mexican restaurant and bar will transport you south of the border, thanks to its authentic menu and mezcal-heavy drinks. Try classics like the carne cecina or pulpo zarandeado. Aldama is especially cool because of its weekend music and dance scene! The kitchen closes at midnight, but the bar's open until 2 am and until you can party late into the night with Aldama's weekly DJ.
Falsani
Profiled by several major outlets like The New York Times and Eater, Falsani is the latest creation from esteemed chef Eric Tran. His goal is to feed the world "delicious Vietnamese food that challenges the traditional ideas of what constitutes 'American' cuisine" — and he's certainly succeeding! You'll have your taste buds challenged, tingled, and excited when you try one of his original recipes, like Confit Duck Necks or the Grilled Tilefish. Falsani also hosts regular events and mixers, so pay attention to their social media for updated event info!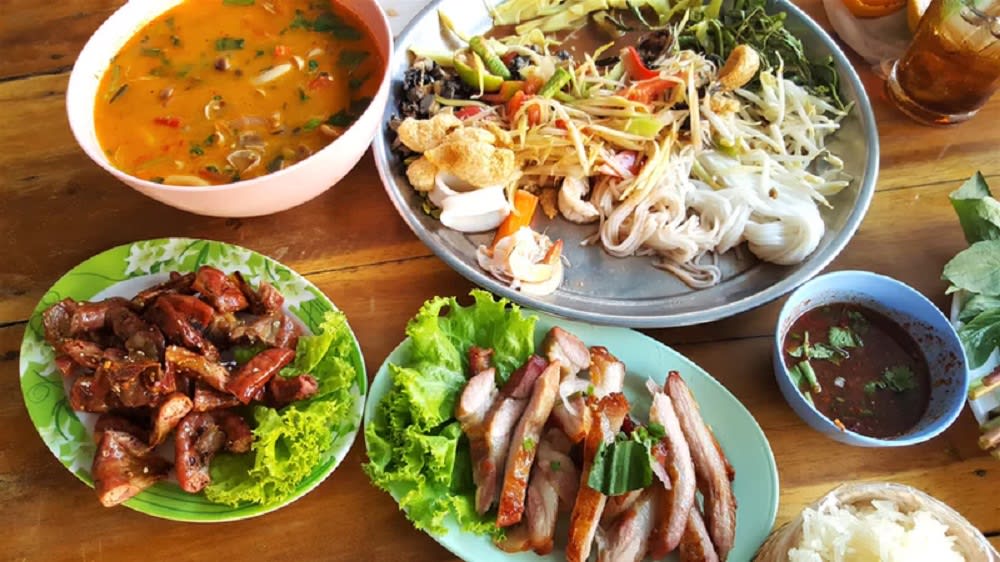 Gage and Tollner
The self-proclaimed "Most Famous Restaurant in Brooklyn" has finally returned, after a long closed stint due to the pandemic. The new Gage and Tollner is equal parts historic and revamped, with a diverse menu and staff. It's upscale as ever, with offerings like Caviar and Oysters Rockefeller appetizers and mains like Pork Shoulder Rib Roast. The interior transports you to another century, with brass details, large wooden mirrors, and an impressive marble bar. Be sure to book your reservation well in advance, as this hotspot is getting even more popular.
Kelewele
Both vegans and non-vegans are loving Kelewele, a new Dekalb Market Hall spot with an entirely plantain-focused menu. While pursuing a Ph.D. at Yale, Ghanaian-American chef Rachel Laryea decided to honor the starring role of plantains in Ghanaian culture by opening a restaurant that would creatively serve them. Kelewele is a place where you'll enjoy veggie burgers with plantain buns, tacos in plantain tortillas, and an array of plantain desserts. This restaurant is a delicious vegan food experiment, as well as a meaningful tribute to foods of the African diaspora.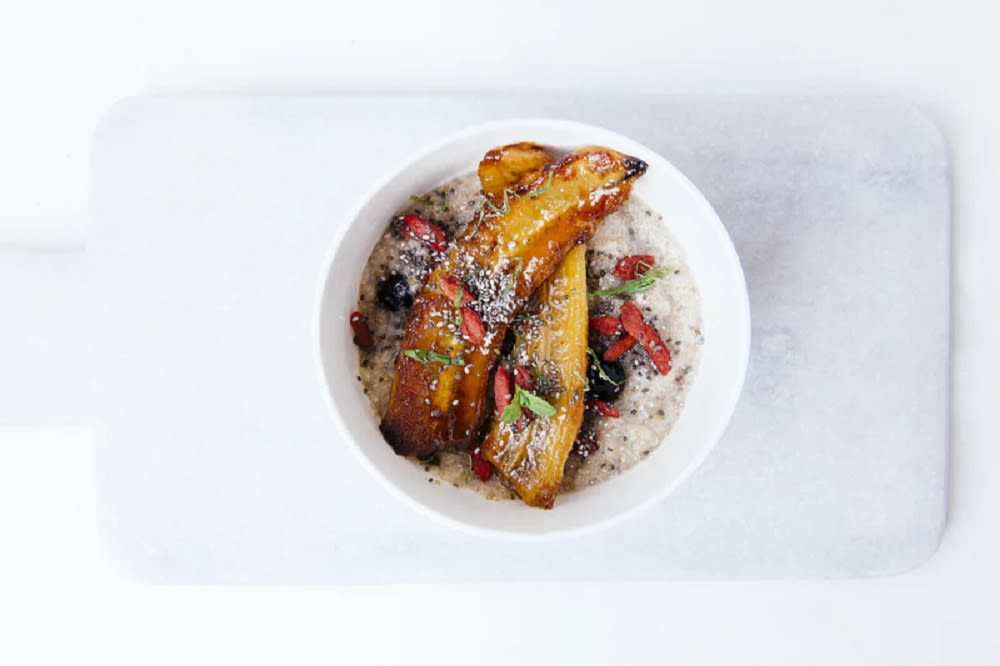 KIT
Short for "Keep in Touch," KIT is one of the latest, ultra-hip pop-up incubators currently taking Brooklyn by storm. Half established cafe, half rotating pop-up restaurant, you can rely on the cafe's fresh-baked goods (try the lemon poppy blueberry muffins) and coffee drinks while also enjoying whatever's new at KIT. Depending on what pop-ups are operating, you may even get to try crazy concoctions like jello creations, giant patty melts, and "Zoë's Doughies."
Llama Inn
Peruvian food gets a fun new look in this trendy Brooklyn spot. From Crispy Pig Tails to Duck and Beef Heart, you're sure to find something on the menu you'll want to try. The decor is chic and modern, and you'll love their cocktail list. Designed by award-winning mixologist Lynette Marrero, the cocktails highlight Pisco and sherry. Try the Llama Del Ray or the Chimpin' Ain't Easy.
Freehold
If you're looking for a popular outdoor place to gather with friends, then Freehold will fit the bill. It's one of Brooklyn's trendiest bars, thanks to its wooden outdoor patio and turf lawn. Gather at a picnic table and try one of their signature pizzas, or get a charcuterie board to share. The coffee is bold and plentiful here, as are the cocktails. You can't go wrong with the refreshing Waterbury or Flight to Freehold. They also do brunch, with a small and focused menu – Freehold's ambiance is ideal for a weekend day in the sun!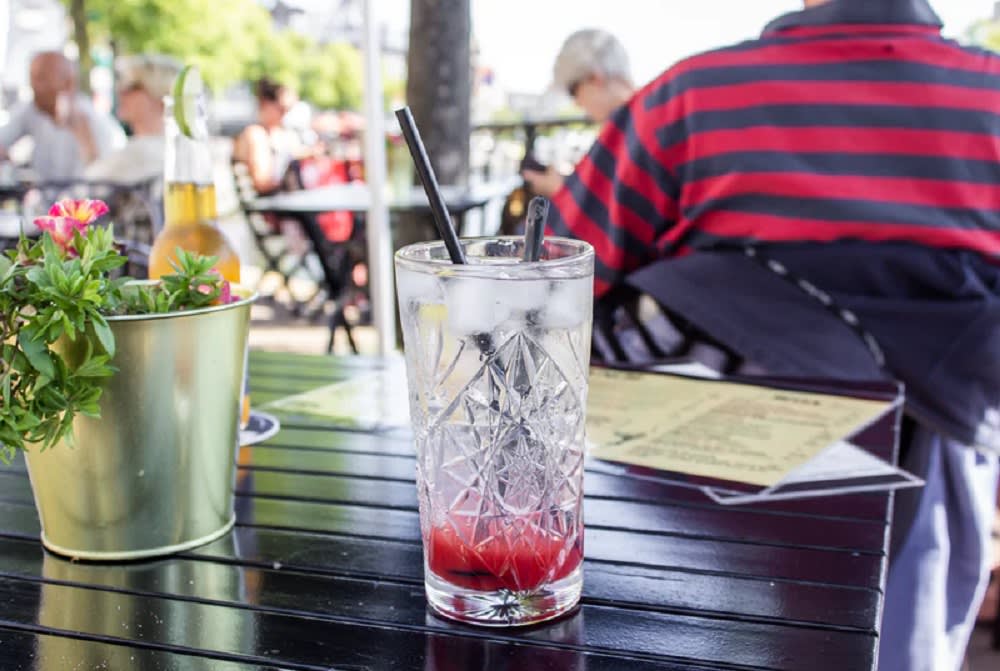 5Spice
This low-key Vietnamese eatery serves tacos and banh mi in an atmosphere that's both trendy and cozy. People love the Classic Vietnamese Banh Mi, which comes loaded with fillings and flavor. They also offer six pho varieties and five kinds of tacos, including the Eater-praised Braised Pork Belly Tacos. Affordable and delicious, you'll get plenty of spice at 5Spice!
TØRST
TØRST is hip Danish design at its finest. The wooden bar boasts a fantastic beer selection, with both American and European options. And while this spot is certainly more bar than restaurant, its food menu doesn't disappoint. The food here is "elevated bar food," with a seasonally rotating menu of fresh ingredients. Try plates like the Sour Cream and Allium Smashed Potatoes, or the Confit Swordfish Tostada. Wash it all down with a beer recommendation and you're in for a fantastic meal.
Sweet Chick
Whether you're in the mood for brunch or dinner, you can't go wrong with fried chicken and waffles. This Brooklyn spot is a master of this classic combo, dishing it out of its homey location to constant crowds. Go for the traditional version, or branch out with brunch options like the Blueberry Muffin Waffle. You'll also find traditional southern sides, like mac n' cheese and buttermilk biscuits. Bring your appetite, because you'll want to try it all!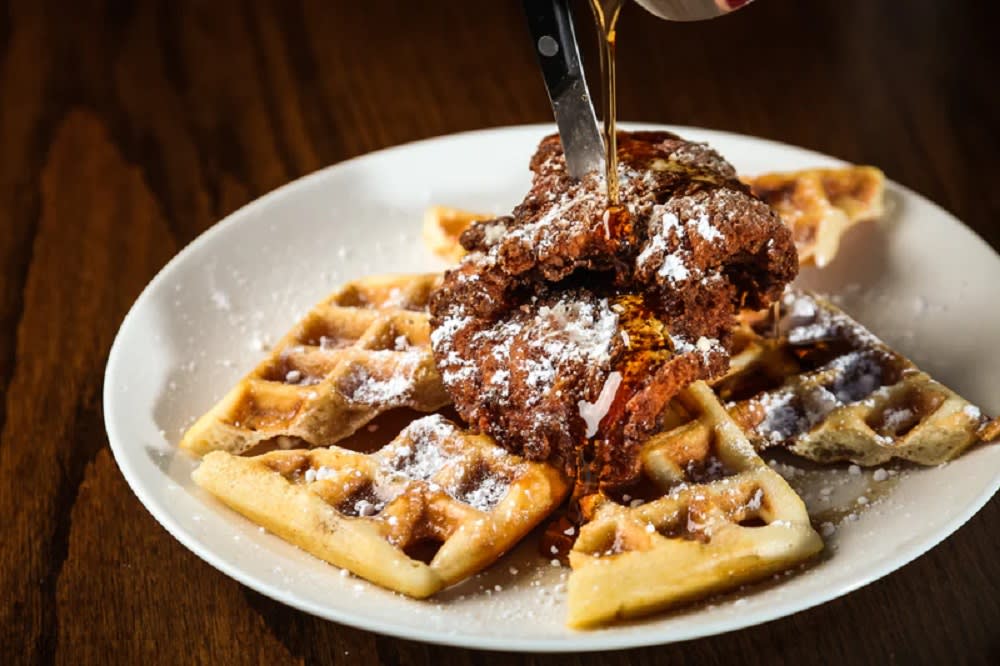 & Sons Ham Bar
You've probably never heard of a "ham bar," but this one's taking Brooklyn by storm! Located in Prospect Lefferts Gardens, this intimate bar centers around its antique flywheel slicers and seats 20 guests. A curated, locally sourced menu will introduce you to a variety of hams. Try the delicate Casellas from New York, or the Tennessee Benton's, which has a hint of hickory smoke. Hams are served with cornbread madeleines and gerkens, which add a nice sour complement to the savory stars of & Sons Ham Bar.


Interested in exploring Brooklyn Real Estate? Contact The Riolo Team today!