Manhattan is a cultural hot spot for creative minds from all over the world. It's home to some of the world's most renowned museums, as well as galleries that sponsor local talent, and cutting-edge art shows. Whether you're a lifelong New Yorker, a transplant, or a tourist, you should make time to visit the museums and art galleries that define Manhattan's stylistic character.


The Metropolitan Museum of Art
No Manhattan art guide is complete without a nod to the iconic Metropolitan Museum of Art, commonly referred to as "the Met." The Met is the largest art museum in the country (showcasing more than 30 exhibitions per year) and a touchstone of New York culture. Visitors to the Met will find everything from Japanese woodcuts, to pieces by Van Gogh, to contemporary photography.

The Metropolitan Museum of Art prides itself on its extensive collection of European art, so much so that there's a separate branch called The Met Cloisters dedicated entirely to this continent's medieval pieces. Within the main building, you'll find a wide variety of art from places all over the globe. Don't forget to check out the annual Met Gala exhibit, showcasing high fashion under a new theme each year. You truly haven't experienced Manhattan until you've gotten lost in the Met.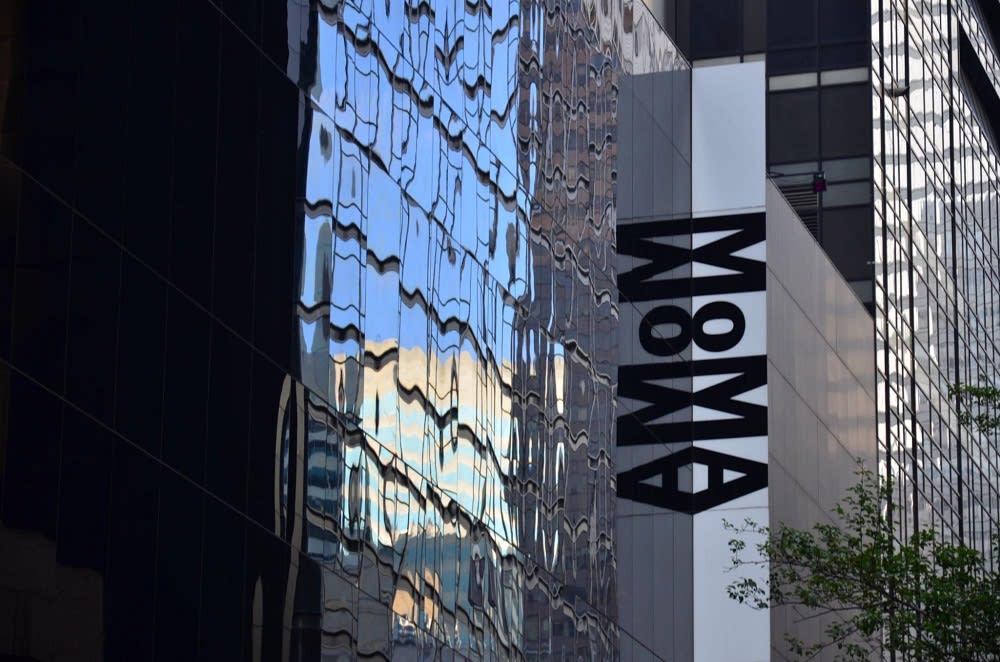 Museum of Modern Art
One of New York City's most beloved destinations is the Museum of Modern Art, or MOMA. Devoted entirely to curating contemporary art of all mediums, MOMA has quickly become one of the world's most influential modern art museums. If you're looking for a quick, free walkthrough of the museum, the first floor is available to both ticket holders and non-ticket holders. You'll want to block off at least a couple of hours to go deeper into the museum and explore its fascinating, new-age exhibits. The MOMA has housed retrospectives of the works of Marina Abramović, Andy Warhol, and Bruce Nauman, and showcases work by Frida Kahlo, Henri Matisse, and Salvador Dalí. The MOMA also screens films and ticket holders have access to all screenings for the day, making this museum a potential all-day excursion.
Museum of Illusions
If you're looking for a museum geared towards a younger audience, then check out the Museum of Illusions. With specially curated rooms to test your senses, each stop in this museum will keep you guessing. The time will fly by as you analyze exhibits and get lost in the world of illusions. They even have a smart room to really put your skills to the test, with mind-bending illusions that are sure to leave you stumped. Compete against friends with wooden puzzles, magical knots, brain-teasers and riddles, and so much more.
Solomon R. Guggenheim Museum
Less than half a mile down 5th ave from the Met is the Guggenheim. This Manhattan museum is known for its iconic spiraling architecture, with picturesque views from both inside and outside. Designed by architectural celebrity Frank Lloyd Wright, the Guggenheim is a mid-century modern masterpiece artistically on par with the works it houses.

Within, you'll find a masterfully curated selection of modern and contemporary art pieces including work by Jackson Pollock, Paul Gauguin, and Paul Cézanne. The Guggenheim is truly a work of art in itself, its white spiral staircase spans the circumferences of the building and goes all the way to the top level, providing awe-inspiring views from the ground and top floors. The architecture and the incredible selection of exhibitions make the Guggenheim one of the most impressive museums in the world.
El Museo del Barrio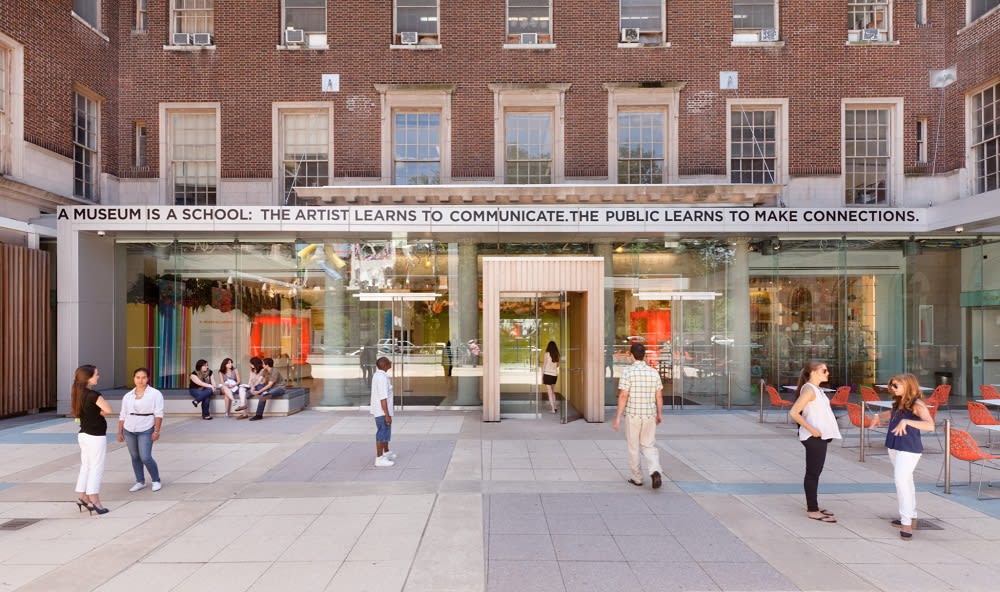 Credit: El Museo del Barrio

New York City's Latino cultural institution, the El Museo del Barrio, showcases a blend of contemporary art pieces in multiple mediums. Education is the museum's ultimate goal, as it hopes to teach, honor, and steward the art and culture of the Caribbean and Latin America. El Museo del Barrio carefully curates each exhibit and installation to make an impact and further their educational agenda.

Through visual art, live performances, film, and educational sessions, El Museo del Barrio continues to raise the bar on what a museum should be, what values artistic institutions should uphold, and what makes an artistic experience. If you're looking for a thoughtful day activity in Manhattan, make sure to visit El Museo del Barrio.
Neue Galerie New York
Founded by close friends and art collectors, Serge Sabarsky and Ronald S. Lauder, the Neue Galerie specializes in 20th-century German and Austrian Art. The Neue Galerie is home to some of Gustav Klimt's masterpieces, including his Portrait of Adele Bloch-Bauer I, or as it's more commonly referred to "The Lady in Gold". The museum also houses pieces by Klimt's protégé, Egon Scheile.

Beyond art, the Neue Galerie is known for its cozy café. After touring the gallery, grab a coffee or a pastry and reflect on the thought-provoking pieces you've just seen. The Neue Galerie is located directly across from the Met, and is just a few blocks away from the Guggenheim, making it a natural stop on your Manhattan itinerary.
The Frick Madison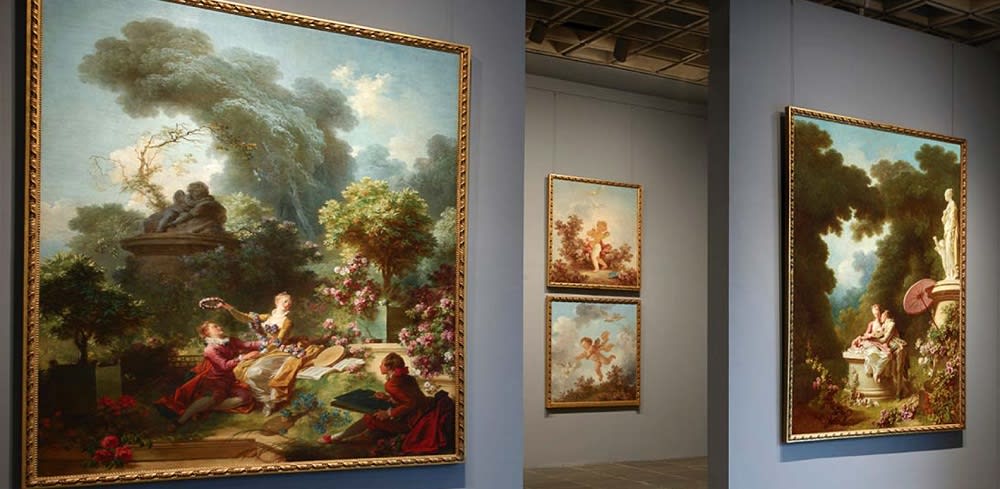 Source: frick.org

A true Manhattan gem is the Frick Collection, located on the corner of 5th ave and 70th st. This midtown gallery showcases the personal art collection of Henry Clay Frick. Normally, the collection is housed in his former residence, a 1914 Manhattan mansion, but due to renovations, the collection has been moved to a gallery space in Madison. Each piece stands on its own in an open, minimalistic space, creating a provocative contrast between the rich Rococo pieces and the plain minimal architecture of the gallery. The gallery is an art connoisseur's dream, where the artwork is masterful and the space peaceful, allowing you to dive into and analyze each piece. The collection includes paintings, textiles, sculptures, ceramics, and more, with works from Johannes Vermeer, James McNeill Whistler, and Jean-Honoré Fragonard. This collection is one of the best in Manhattan.
Acquavella
Founded in 1920, Acquavella is a family-owned gallery showcasing three generations worth of 19th, 20th, and 21st-century art. The gallery originally specialized in Italian Renaissance art and old master paintings but over the years has collected impressionism, post-impressionism, surrealism, and cubism pieces. They have previously showcased the works of Andy Warhol, Claude Monet, Edgar Degas, and Pablo Picasso. Past exhibitions include Tom Sachs Handmade Paintings which are an exploration of branding and power in America and Impressionist, Modern, and Postwar Masters which showcased Pablo Picasso alongside Andy Warhol. Acquavella is dedicated to curating original, topical, and thought-provoking exhibits in their Manhattan gallery space.
David Zwirner
As one of the leading contemporary art galleries in the world, David Zwirner has become one of New York's most popular destinations for artists and art lovers. With galleries in London, Paris, Hong Kong, and three in Manhattan, Zwirner has found a way to showcase unique and exciting contemporary pieces all over the globe. He puts exceptional time and effort into curating pieces, choosing only the best of the best for his exhibits.

If you're curious about what it takes to own and operate six galleries in four different countries, you can check out Zwirner's podcast. Zwirner also works in publishing, producing a variety of books highlighting various artists, techniques, and artistic trends. His Manhattan galleries never cease to impress.
303 Gallery
If you're looking for a smaller, up-and-coming gallery, then 303 Gallery is a great Manhattan stopover. This gallery is constantly looking for new, innovative, and cutting-edge artists to keep their patrons guessing. It features a wide range of art styles, allowing you to experience a unique experience whenever you visit. And at the end of the month, season, or year, when new artwork replaces the old, you'll be able to repeat the whole process again and feel as though you've just stepped into an entirely new space. That's the magic of 303 Gallery.

If you're interested in buying or selling Manhattan real estate, contact the Riolo Team today. Riolo's expert New York City realtors will seamlessly guide you through the buying or selling process, and ensure you get everything you want from the city's diverse real estate market.