Fall has finally arrived, bringing with it briskly cool days and vibrant colors. It's the perfect time of year to curl up with a book and bury yourself in a novel. Lucky for you, Brooklyn is filled with an abundance of top-notch book shops that are worth checking out. After all, this eclectic New York neighborhood has been home to some of the most famous writers of our time. Brooklyn is home to over 20 bookstores, from hole-in-the-wall shops to expansive shops with thousands of titles to sift through. Whether you enjoy reading historical books or prefer getting lost in a gripping mystery, these bookstores have something for everyone. Read on to discover ten of the best book shops in this eclectic New York neighborhood.


Spoonbill & Sugartown
Nestled next to a shopping center known as The Mini Mall, Spoonbill & Sugartown is another hot spot that you don't want to miss. This charming, jack-of-all-trades shop has been a part of the Brooklyn community since first opening its doors in 1999. Spoonbill & Sugartown offers a wide assortment of titles, including everything from newly-released to used to rare books. They specialize in contemporary art, literature, philosophy, and various design fields. In addition to a wide selection of genres, Spoonbill & Sugartown also hosts events throughout the year, most notably literary readings. If you're new to town and looking for a way to get to know others, consider stopping by for an event and enjoy the chance to meet like-minded individuals.
McNally Jackson
Since it was first established in 2004, McNally Jackson has become a well-loved staple of the Brooklyn book scene. An independent bookstore, McNally Jackson is on a mission to be at the center of Manhattan's literary culture. Upon walking through the doors, you will be drawn to the charming wood floors, bright turquoise walls, and decorative lighting fixtures. The shop is spread over two floors, making it easy to lose track of time as you peruse the shelves. Unable to find what you're looking for? The attentive and friendly staff will be happy to point you in the right direction or give you recommendations. In addition to a diverse array of genres and titles, McNally Jackson features a cafe. Swing by to grab a refreshing beverage or a tasty treat. Be sure to keep an eye out for the upcoming events that are slotted to take place here. This includes everything from book clubs to seminars to book launches. McNally Jackson also delivers throughout Manhattan, if you prefer to have your books brought directly to your doorstep. You can also order a gift for a friend since the bookstore is happy to ship anywhere in the country.
Book Thug Nation
Located in an unassuming shop in Williamsburg, Book Thug Nation is known for carrying almost exclusively used literary fiction. The shop was originally opened up by three sidewalk booksellers, all of which had an unmatched passion for literature. The store prioritizes the buying and selling of classical fiction, award-winning books, and literary fiction. The shop is a cozy, one-room bookstore with plenty of $1 carts packed with great options.
Unnameable Books
Unnameable Books is situated in the heart of Prospect Heights, Brooklyn, but it attracts book lovers from throughout the entire city. The outside of this shop is unassuming, yet the inside offers a cozy and welcoming ambiance. Unnameable Books primarily features used books, many of which are bought from individuals in the community. However, they also offer a small selection of new titles. While browsing the shelves, you'll most likely encounter old titles, books by indie presses, books that were signed by local authors, and plenty more. Meanwhile, if you have any old books that you're ready to part ways with, then keep in mind that Unnameable Books also buys books. Book reading, launches, and talks are some of the exciting events you can look forward to attending.
Greenlight Bookstore
Located in the heart of Brooklyn, Greenlight Books is a shop that is worth checking out. This idyllic bookstore makes it easy to want to spend an entire day inside. Founded in 2009, Greenlight Books has grown from its original store in historic Fort Greene to encompass two bookstore locations. They also have a sister stationery store, kiosks at partner cultural institutions, and pop-up locations at events throughout the city. Greenlight Books is proud to offer an expertly-curated book selection, community partnerships, and a robust e-commerce website. It seeks to combine the best traditions of the neighborhood bookstore with a forward-looking sensibility and has garnered a reputation as a literary destination. In fact, this independent Brooklyn bookstore has gained local, national, and international press coverage for its inventive start-up model and continuing success.
Desert Island
Calling all comic book enthusiasts - we've got just the place for you! Desert Island is known for being a quirky, fun-filled go-to for comic books, magazines, graphic novels, and artwork from indie artists. Located in the Williamsburg district, Desert Island operates on a no-restrictions consignment basis where artists set their price and split the revenue with the shop. Through its edgy style, this bookstore prioritizes offbeat creativity. Each fall, Desert Island (along with the Pratt Institute) hosts the Comic Arts Brooklyn. This free festival features hundreds of comic artists, illustrators, and publishers and attracts art enthusiasts from across the state.
Books are Magic
Reading has the ability to transport us into another world, which is why this Brooklyn bookstore is so aptly named. Nestled in a pink storefront on a corner in Cobble Hill, Brooklyn, Books are Magic is worth spending an afternoon. Owned and operated by a husband and wife duo, this independent bookstore is home to exhilarating new releases as well as beloved classics. Spend some time soaking up the peaceful, quiet ambiance while exploring the titles on the shelves. There are also hide-holes for children with books to read inside and gumballs filled with poetry. Events happen nearly every night of the week, ranging from readings to panels. There is also a storytime on the weekends, an event that your children are sure to love.
Quimby's Bookstore

Located in Williamsburg, Brooklyn, Quimby's Bookstore specializes in zines, small press books, and one-of-a-kind, artist creed gifts. Upon entering, guests are greeted by wooden shelves filled with books, luscious hanging plants, and charming black-and-white checkered floors. This beloved, independent bookstore carries pieces of art and literature that are difficult to find elsewhere, all carefully curated by a talented proprietor. You'll most likely want to spend a chunk of time browsing the shelves to see what's in store, from one-of-a-kind artist books to inspiring art strung on the walls. Gifts, cards, and work by local artists are also available here. Find a new book to read or grab a gift for a friend. Either way, you'll be impressed with this quirky, charming spot.
Community Bookstore
A visit to Community Bookstore should be mandatory for anyone making a trip to Brooklyn. Community Bookstore has been a part of the Cobble Hill neighborhood since first opening in 1971. The Wall Street Journal once characterized this shop as a place where "books are stacked floor-to-ceiling" and "shelves filled with books rise above a floor piled waist-high with seemingly endless volumes." In addition to stacks upon stacks of books, Community Bookstore has become a staple of the neighborhood and served as a gathering place. The store offers a wide selection of books as well as an array of new titles for adults and children. Be sure to check out the calendar of events, which comprises everything from readings to discussions of new books.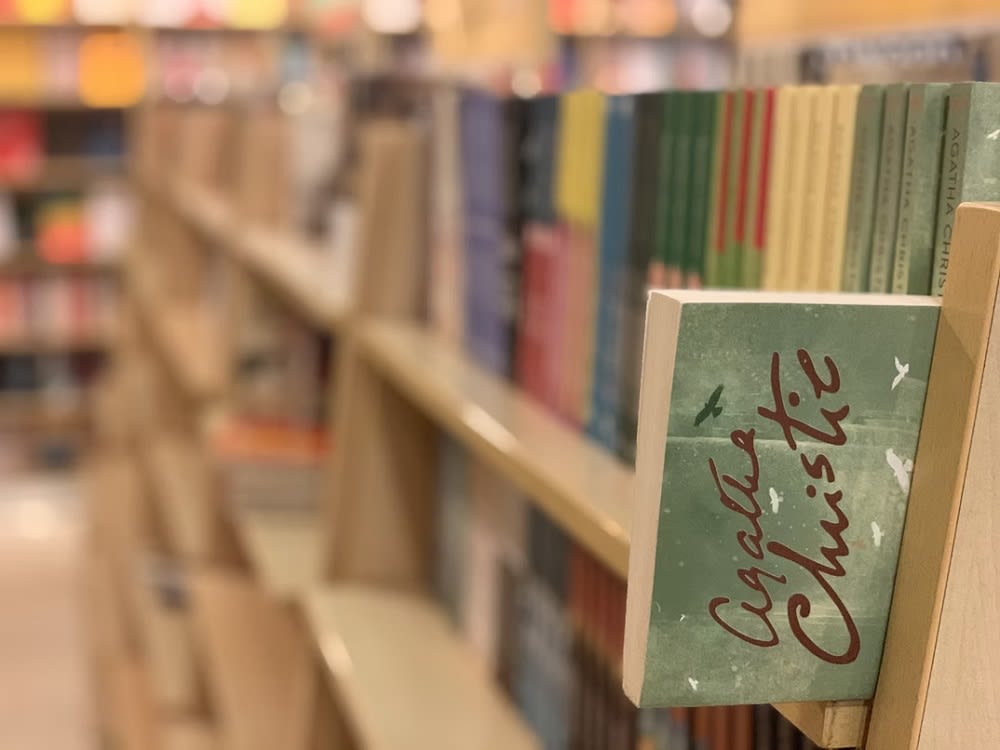 Berl's Brooklyn Poetry Shop
If you enjoy burying yourself in the inspiring words of poetry, then be sure to swing by this hole-in-the-wall Brooklyn shop. Berl's Brooklyn Poetry Shop is the only all-poetry bookstore in not just the neighborhood, but the entire city. Honoring art and creativity, this space is loved by readers of all ages. Berl's sells poetry books and chapbooks, and they partner with many small presses local to Brooklyn, around the country, and worldwide. It's a place to read, to attend poetry readings, to meet poets and readers, and join a community.

If you're looking for homes for sale in Brooklyn, contact the Riolo Team today. Whether you're looking for a short-term rental or a forever home, this talented group can walk you through the process from start to finish and help you find a place that's right for you. With years of experience in the real estate industry and deep knowledge of Brooklyn real estate, the Riolo Team can help you find a house that truly feels like home.